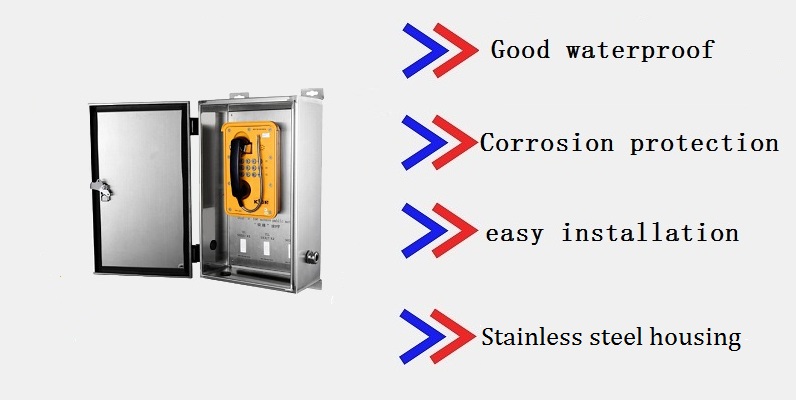 Waterproof telephone box KNB5
The waterproof phone box is made of stainless steel metal as a raw material, which has a strong appearance and excellent Vandal resistant performance. Waterproof boxes are often used to store industrial phones outdoors. Sometimes the waterproof phone box is also used as outdoor phone box. Powerful metal casing, excellent explosion-proof, easy to install and wall-mounted, often used in industry.
---
==>>>>Telephone System
Waterproof phone box in tunnel construction
The waterproof phone box is used in tunnel construction and is mainly used for weatherproofing.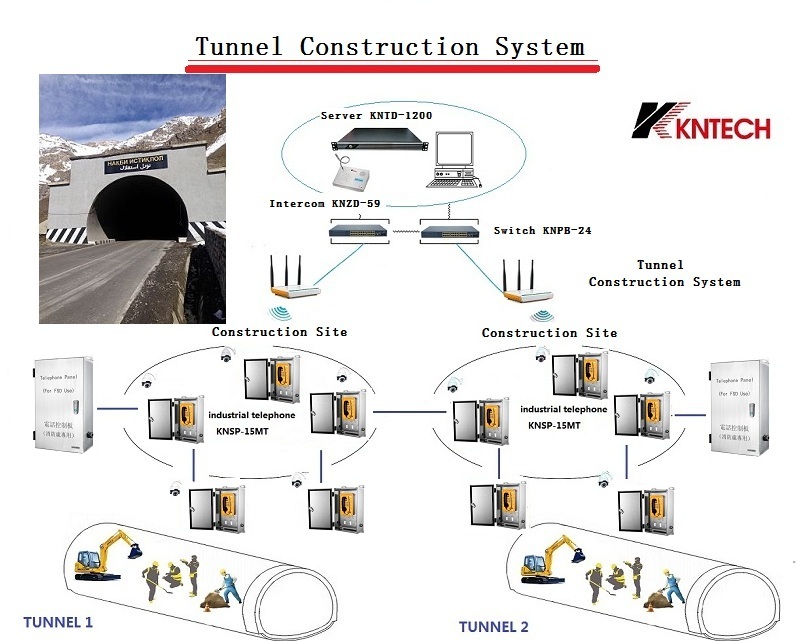 ---
==>>>>Product Application
Waterproof phone box applications:
Railway, metro, ATM machines side, Tunnel, Port, Dock, Mines, Generation facilities...
A good ideal telephone for use in wet or corrosive atmospheres