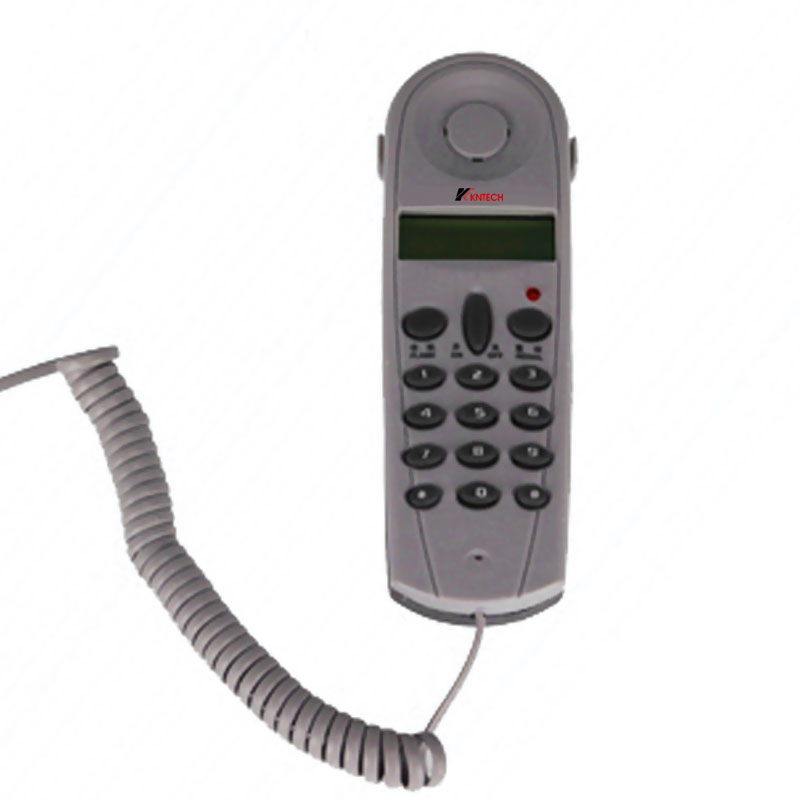 Kntech The line inspecting machine
Features:
1.Outside Plug with three approaches to connect
2.Double system Caller ID of FSK/DTMF
3.Auto hang up
4.The last group number with redial function
Installation Method:
Notes:This Telephone can be got through before apply for the Caller ID service from Local Telecommunication Bureau.
1.Telephone should be installed in the dry,ventilated and no corrosion places.
2.Connect the line to Terminal box or others connection socket to use.

Application Method:
1.Answering the telephone:
When the telephone is ringing,such as Caller ID Business,Display the Caller Number or Call Number,Then,press the "On/Off" button can talk with each other.Similary,When the call is completed,Press "On/Off" button to hang up.

2. Dial:
General Dialing: When pick up the handset, you can press "on/off" key, the indicator light will be on. You can dial after hearing the dialing tone. And then you will hear the busy tone and press the "hang-up" key. The telephone will automatically hang up once. After hearing the dialing tone, you just need to press "Redial" key, you will call the telephone number again. After finish talking, press the on/off key, the indicator light will be off.

3. The Choice of Plug:
The major feature of this telephone is that it is matched with three plugs, please select the appropriate one.

Attn: The telephone is most applied to make the examiner to check the line when the telephone line is out of work.