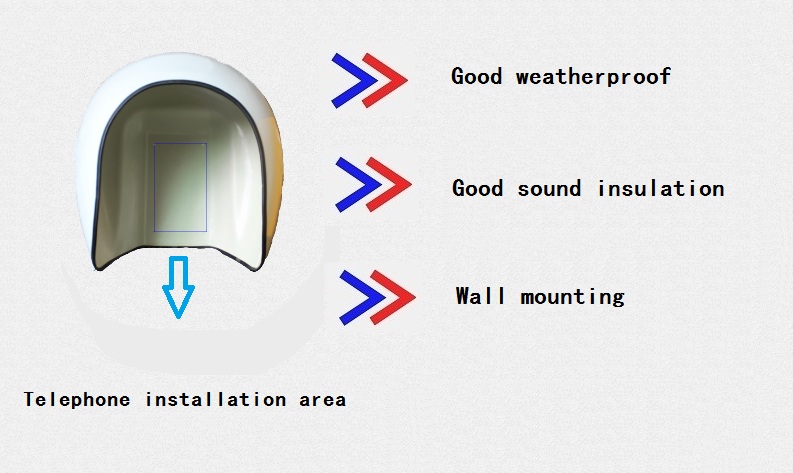 Telephone Hood outdoor RF-14
The telephone hood is a telephone hood designed and developed by us. It is mainly used for outdoor use and can be installed outdoors with metal pillars. We have a telephone

hood

that is specially installed indoors, and we can also customize it according to customer requirements.

Telelpohone Hood has been designed especially for deployment in demanding and hostile environments.Common application include offshore and onshore petrochemical industries, power construction and many more.We are telephone hood manufacturers, we can provide different color telephone hood according to customers' needs. Suitable for commercial and industrial applications, bright colors provide identification.Made from the latest technology and composite materials, it is sturdy and corrosion-resistant, allowing for graphic silk screen on the outdoor.

Main features:
Suitable for industrial premises or commercial locations
Designed to fit above all types of wall mounted telephone
Alternatively small phones can be mounted directly onto the back wall of the hood
Manufactured in glass reinforced plastic
Suitable for outdoor installs
Dims 790mm x 740mm x 560mm
Colours:Grey, yellow

Introduction:
The telephone hood is both suitable for commercial locations where appearances are important or industrial premises to brighten up the working environment. It is applied in offshore and onshore petrochemical industry, energy industry, energy companies and so on. The acoustic hood has been designed to fit above all types of wall mounted phones.
Smaller wall mounted phones, or intercoms can be fixed into the 650mm high by420mm wide flat area in the back of the hood.
The thermo set composite moulding is manufactured using the latest RTM MIT process, giving the RF-14 considerable strength and resistance to impact. It is suitable for internal or external locations including use as a Marine Telephone Hood. Recent re-styling has also included moulded-in handset graphics to the sides and a discrete flat area to the front which allows the fixing of screen printed graphics.
Telephone layout: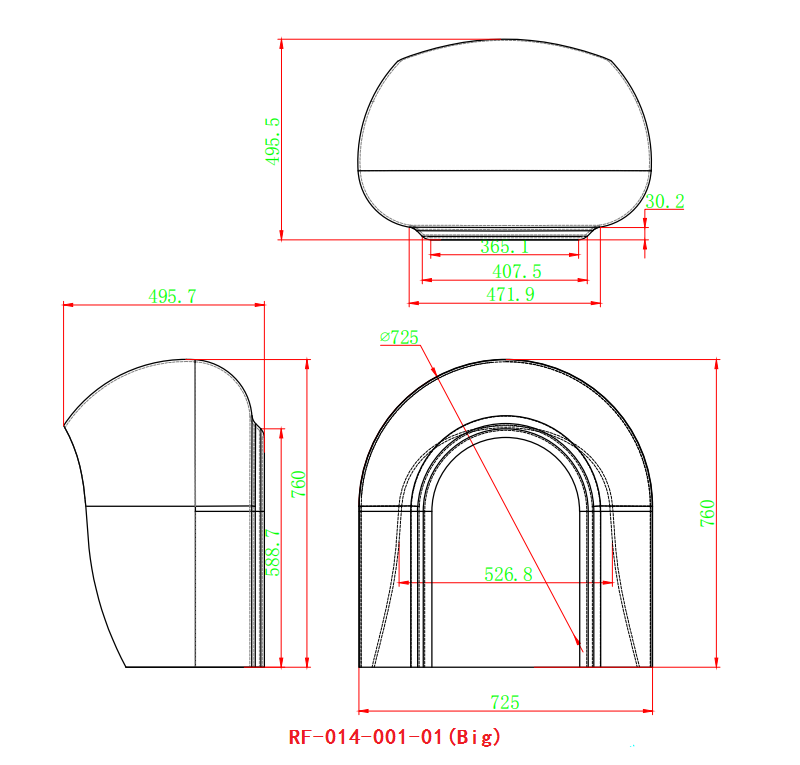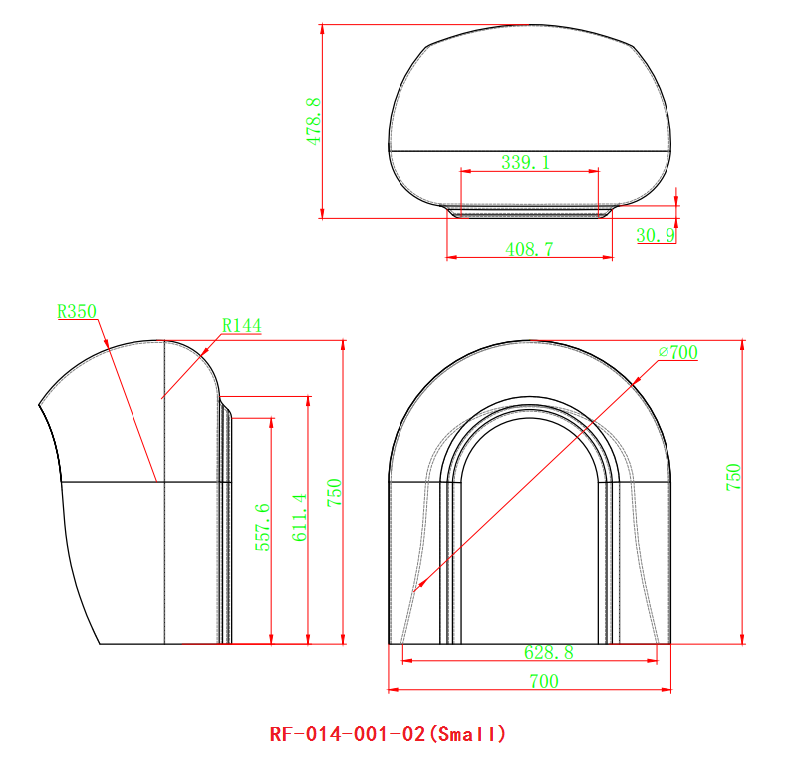 ---
==>>>> Product Specification
Specifications:
Colour: Grey
Dimensions: H790mm W740mm D560mm
Weight -Approx9Kg
Boxed Dimensions -840 x 790 x 610mm
Boxed Weight -Approx 13kg
Tags: