The purpose of the subway emergency response system is that when an emergency occurs in the subway, tourists can seek help from relevant staff in a timely manner. The entire communication system is a complete and independent communication system, and all telephone terminals can be managed and set through ip pbx software. IP PBX is a telephone system for making and receiving calls over the Internet. IP PBX does not use old analog or digital technology for mobile phone calls. Instead, it uses Voice over Internet Protocol (VoIP). This means that your phone system is no longer connected to a physical phone line, but instead can transmit voice data over an existing Internet connection. This reduces the cost of the telephone system and makes it easier to maintain.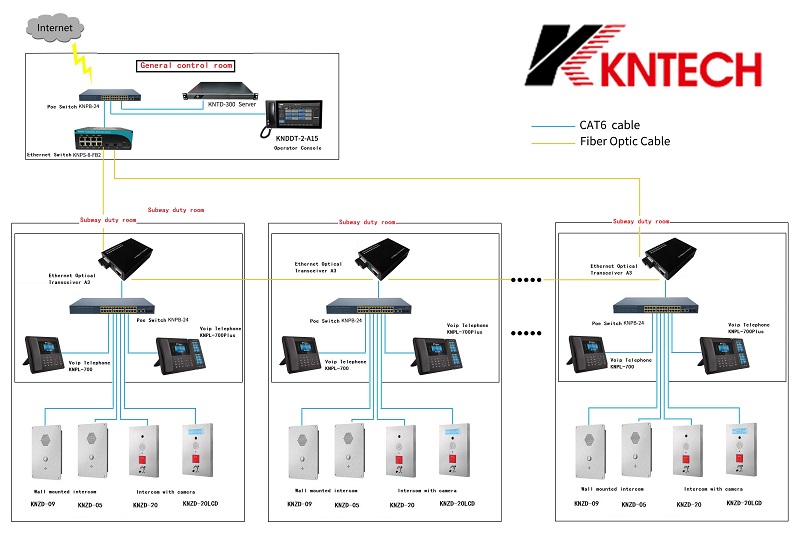 The entire emergency system uses ip pbx technology to communicate over a fiber optic ring network, supporting long-distance transmission, stable signals, and good call quality. This system adopts a closed network structure of the ring network. Even if any node on the network is disconnected, the equipment of the entire system can still operate normally. Phones and walkie-talkies throughout the system are hosted using a sip server. After all terminals are registered on the server, under the same local area network, Operator workstation can manage all the telephone terminals by logging in to the IP address of ip pbx software. The most important thing is that all the terminal communication equipment we provide support the TSS-1000 telephone self-inspection system independently developed by us. Using this system, the system can monitor the status of telephones and walkie-talkies autonomously in real time and issue alerts. Each subway duty room is equipped with voip office phones, KNPL-700 and KNPL-700Plus, which are used to answer and quickly transfer emergency calls for tourists.
Advantages of the entire system:
1. Use the most advanced voip communication technology, rich in media functions.
2. Optical fiber transmission signal, support long-distance transmission, low cost and good signal quality.
3. Adopting closed network structure of ring network, the system has high fault tolerance rate.
4. Use ip pbx technology for unified management, which greatly reduces the management cost and difficulty.
5. Support KNTECH's self-developed telephone self-test system, which improves the reliability of the system and reduces the cost of manual testing.
6. High-end business-grade office phones can clearly receive tourists' requests for help, and its multiple speed dial buttons can also help staff quickly transfer.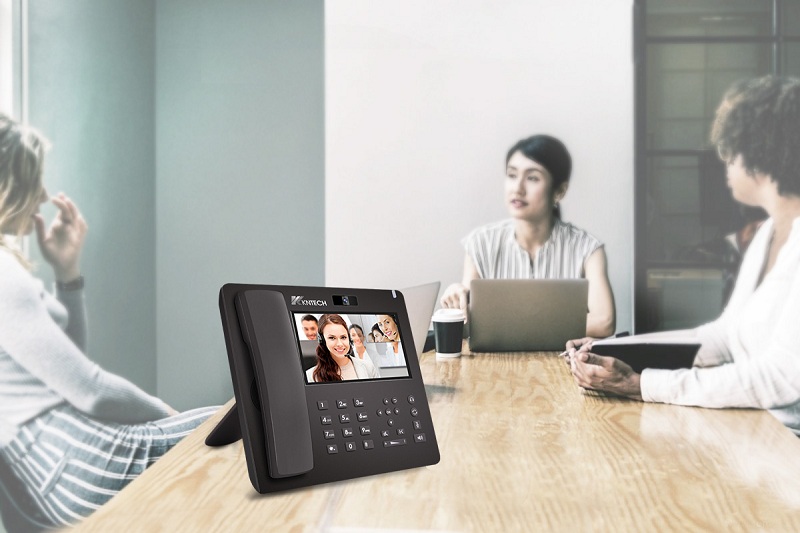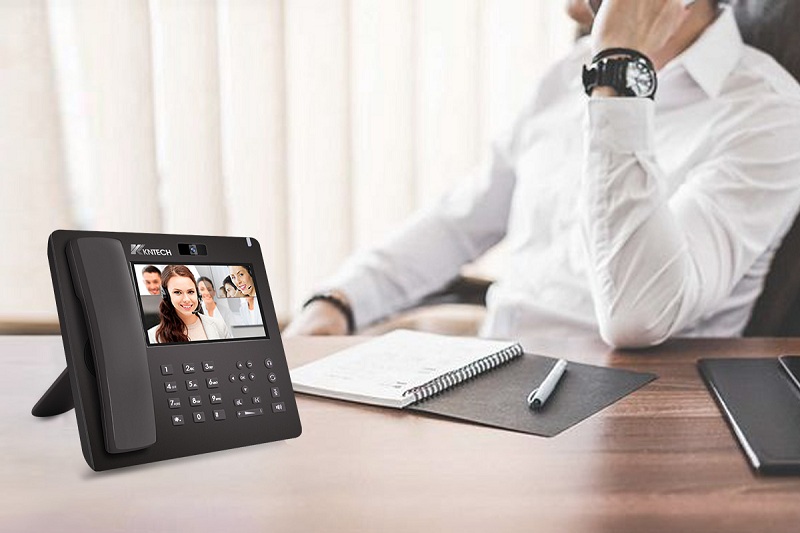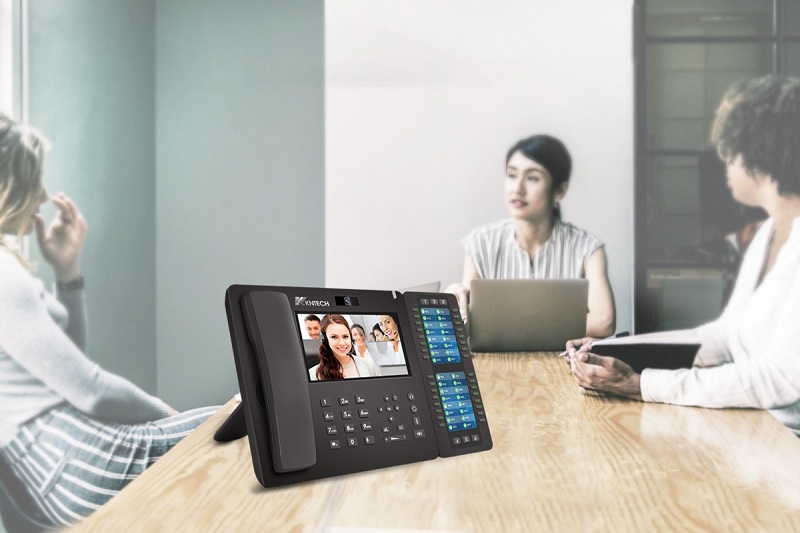 You May Like: