Every day, companies around the world use business VoIP phone system solutions. All indicators show that VoIP has become the standard for office phones. Many companies are turning to VoIP to save costs and stick with it for productivity reasons. Commercial VoIP office phones and phone systems can help your employees be more productive in a number of ways. Importantly, the flexibility and variability of the voip business phone system can help companies provide customized functions and services. Next, I will introduce to you that 4 voip telephones designed and manufactured by KNTECH are suitable for all SMEs and provide you with the best business telephone system.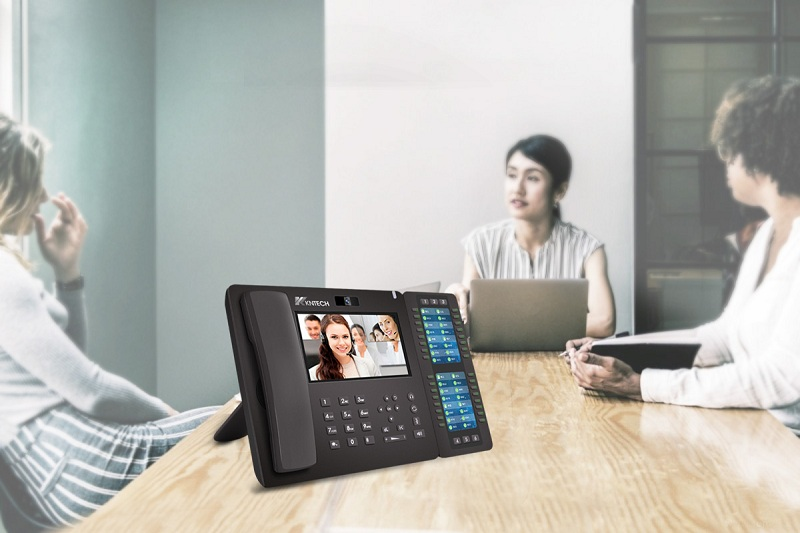 What are business phones?
Business phones are usually telephone systems for corporate work, voip telephone system. All voip business phones, using ip pbx server, are connected to each other, with media functions such as call transfer, text message, queue, conference, speed dial and so on. Business phones use voip (Voice Over Internet Protocol) protocol for communication.
Best office phones for small business-4 models
The following 4 models are the best choices for KNTECH's business phones in 2020. Powerful voip phones, 192 speed dial buttons, and rich media functions can meet the VoIP telephone system of all small and medium enterprises.
The first: KNPL-800 VoIP audio office phones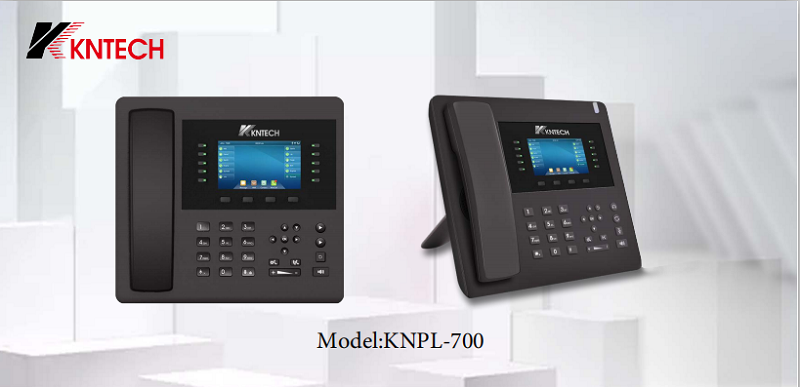 This is a high-end corporate office phone that uses voip for communication. It is suitable for the daily work of enterprises, and is flexible to use. It has the functions of queue, concurrent call processing, recording, and transfer. And has a wealth of media functions, with Bluetooth, conference, SMS and other functions, can meet the daily use of small and medium enterprises.You can clik it,IP Phone for office ,view more detail.

The Second: KNPL-800 voip video office phones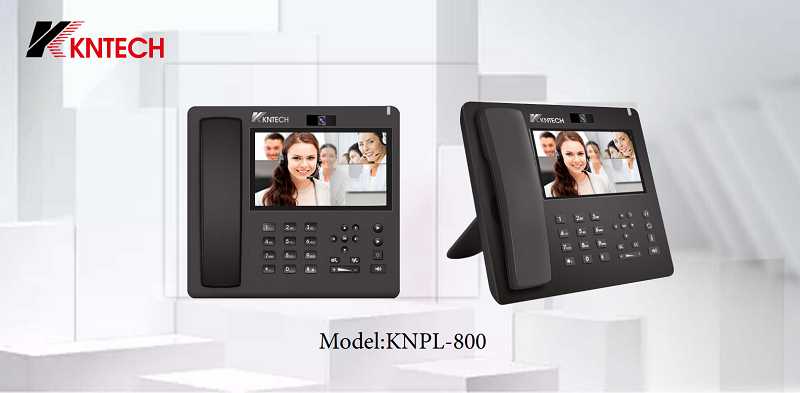 KNPL-800 video telephone is a two-way visual voip telephone, which can be used for remote video intercom in the office. Video telephone with high-definition camera, high-definition audio, with hands-free function, Bluetooth function, SMS and other functions. There is a bracket on the back of the Telephone to place the phone on the desktop so that the user's face can be clearly seen when in use. Voip video telephone is used in all offices where small and medium businesses need video calls.you can click it ,video telephone for conference, view more detail.

The third: KNPL-700Plus office telephone 192 (32X6) DSS key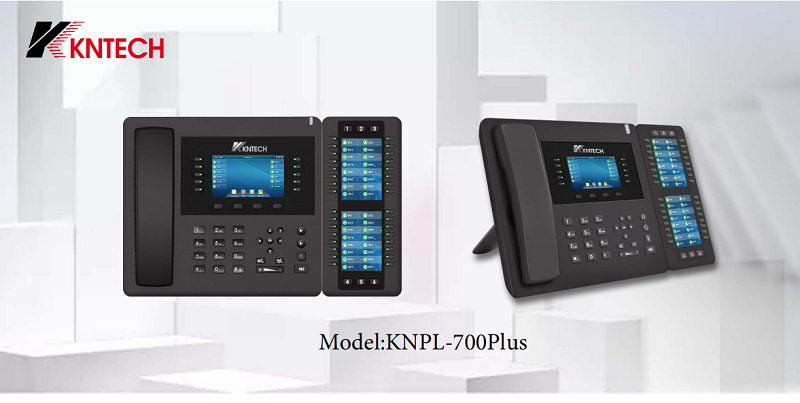 KNPL-700Plus is a ip phone specially used for secretary office and hotel front desk. This phone supports 6 SIP Line tripartite conference, with 192 speed dial buttons, so you can quickly transfer and make calls. KNPL-700Plus can be used in offices, duty rooms, etc. It supports multiple groups of number storage, speed dial and transfer. The speed dial extension station can be connected with the KNPL-700Plus and used together, or it can be taken out separately. It is convenient and fast only for telephone use.you can click it ,ip phone for business ,view more detail.

Fourth: KNPL-800Plus conference telephone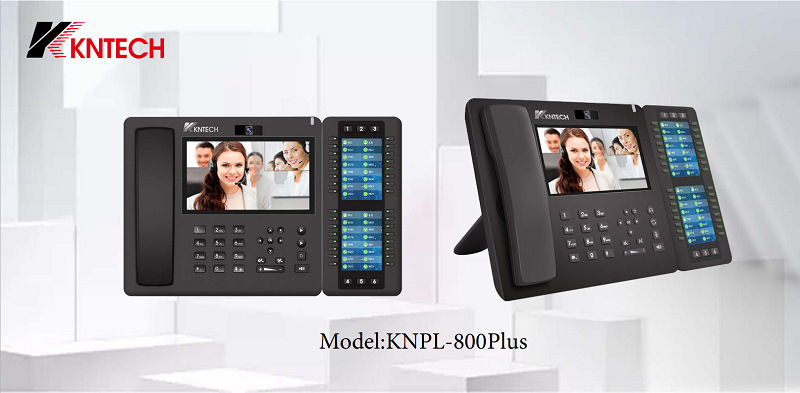 KNPL-800Plus conference room phone, support video conference, with multiple speed dial buttons, two-way video call. The phone has a modern, minimalist design that is suitable for business users who need flexibility and advanced features. 4.3-inch color color screen, can be configured with 192 DSS buttons, 6 SIP lines, used to set BLF / speed dial, multicast function, etc. KNPL-800Plus is also equipped with high-definition voice, built-in Bluetooth, supports Wi-Fi connection, supports EHS, Gigabit dual network port, PoE, supports hotspot function, and can connect with IP camera / video access control.you can click it ,voip telephone ,view more detail.

What is the business phone system?
You already know what a business phone is. It keeps you connected with colleagues and customers, and can receive messages while you are away. But what about business phone systems? What sets a business phone system apart? More importantly, how can a business phone system help your small business improve the customer experience, increase productivity, and save money?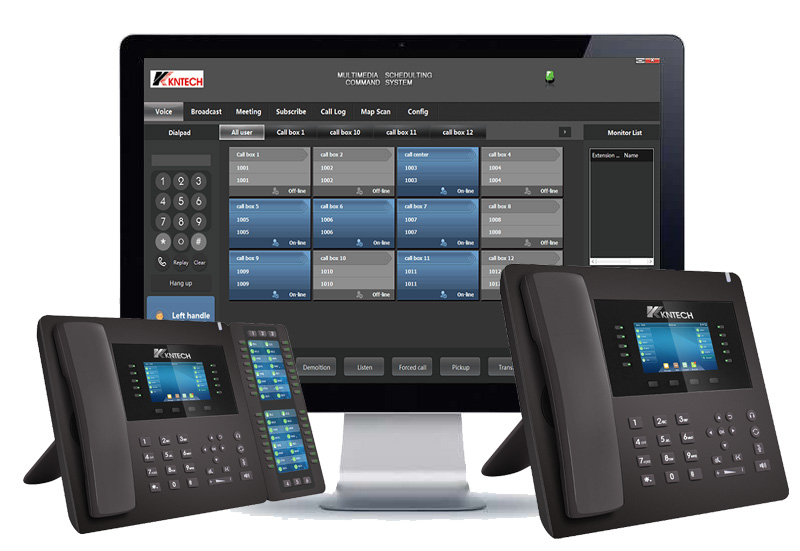 Business phone system provides more ways for businesses to help customers
Standard business lines are great for voice calls, but a complete business phone system covers more. Imagine a small business with 10 employees. Each person's daily responsibilities are very specific. When there is only one person outside the field meeting, 10% of the labor force disappears. A business phone can send calls to voicemail when someone is away. On the other hand, even when employees are out of the office, the business phone system offers more options to serve customers and get work done.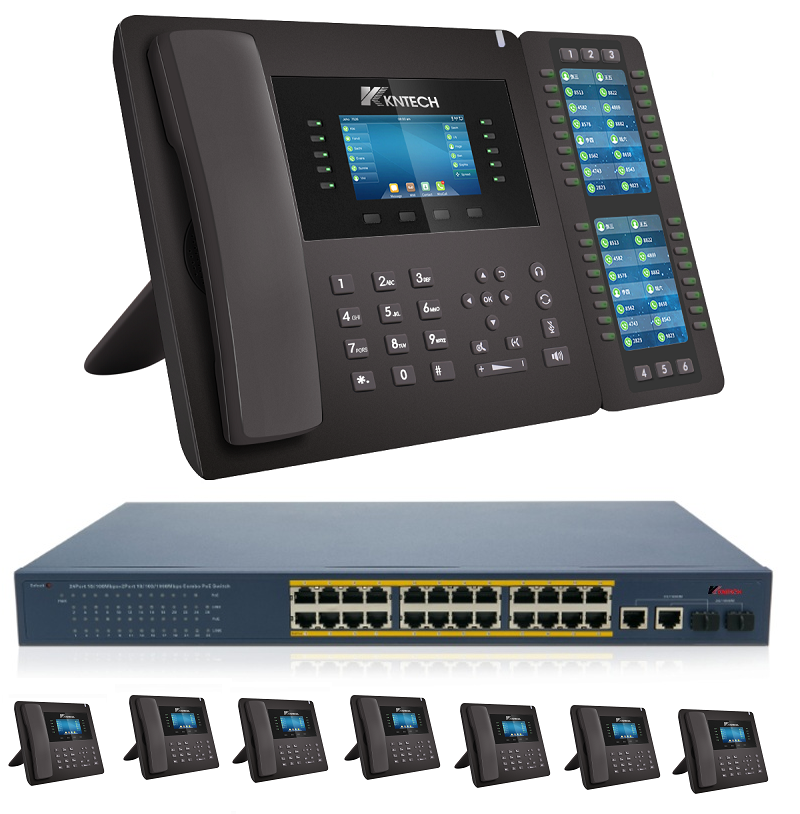 Business phone system makes professional services more professional
Business phone systems also look and feel more professional. Instead of using a personal mobile number, employees can use your corporate phone to make calls and send business SMS messages from their own devices. Advanced notifications via email, SMS, and mobile / desktop applications keep employees on top of incoming messages without losing any information. The integrated SparkleComm platform makes it easy to route calls between employees using multiple devices across locations, giving your customers the best service and being completely transparent to them.
Business Phone System Improves Corporate Team Capabilities
In addition to basic calling, the integrated system also provides collaboration capabilities that cannot be overcome by simple telephone lines. Video and conference calls to increase team productivity. Easy online meetings and team collaboration tools turn your telephony solution into an all-in-one communications solution with integration with business applications such as workflow, team collaboration, OA systems, corporate email, and more.
Business phone system saves time and costs for businesses
Of course, management costs are critical to any small business. Integrated business phone systems also help increase profits. Traditional hardware PBX systems require significant investment in hardware, training, and daily maintenance. On the other hand, a voip-based communication system provides a complete, integrated, and affordable business phone system to work for you. As your business grows, cloud-based business phone systems will become flexible and agile as you grow, eliminating the need to call a technician to add, delete, or reroute extensions. In fact, the entire phone system can be managed from a mobile device, saving time and money.Business phone systems have a number of advantages, especially for small and medium businesses.