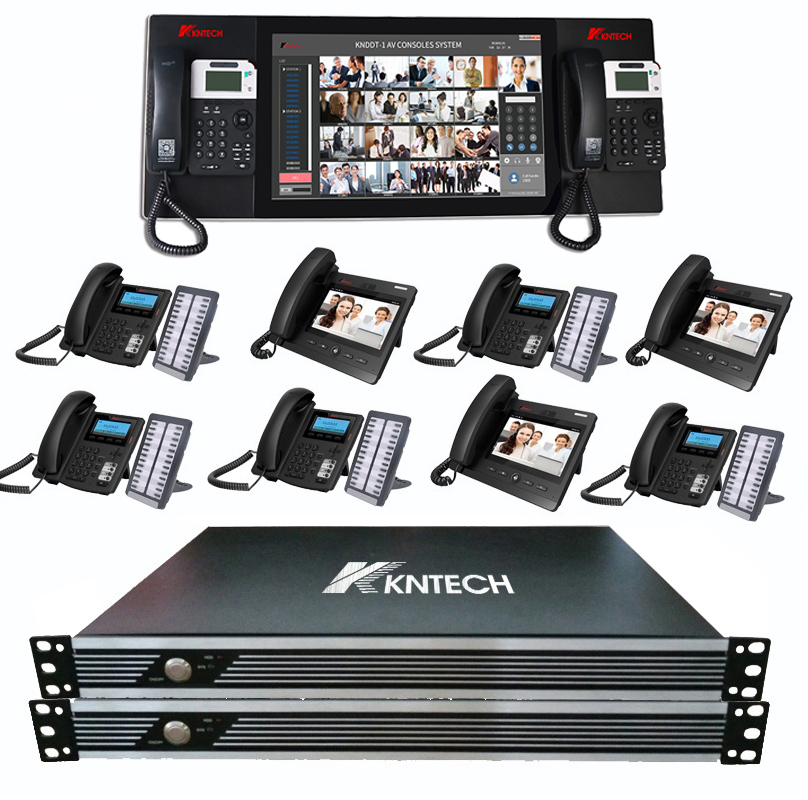 The telephone system is based on the ip pbx internal private branch exchange to effectively connect all ip phones or ip intercom to form a communication system. The ip pbx system based on the ip pbx server is an important part of enterprise communication, based on the ip network protocol, to realize full-duplex transmission of data, audio and video. The telephone system can effectively improve the internal communication efficiency, reduce the cost, and effectively manage the IP phone.
The entire telephone system is a communication system that integrates data and audio and uses packet audio technology through ip. The entire system is transmitted over the network, which is fast, secure and accurate. The application range of the whole system includes: commercial telephone system, ip video intercom system, small business system, apartment video intercom system, ip access control system, blue light station system, emergency telephone system and so on. The telephone system can be applied to public areas such as tunnel construction, highways, parks, offices, subways, and train stations.
System functions:
*System configuration using an intuitive web interface
*Fast and efficient based on ip network transmission
*Choose from a variety of wiring configurations: CAT5, 2- or 4-wire network cable
*Can be docked with other systems, such as access control systems, alarm systems, etc.
*Automatic time correction
*Completely eliminate electromagnetic interference
*Telephone self-test function
*Provide and record operational and diagnostic logs for the entire system
Basic communication features:
*Hands-free calling
*One-touch speed dialing
*Scalable speed dial button module
*Call forwarding
*Multi-party video talks
*recording
*Strong demolitions
*Strong hanging
*monitor
More detail you can view the ip pbx system ,please click it https://www.koontech.com/ShowSolution60.html
What is an ip pbx system?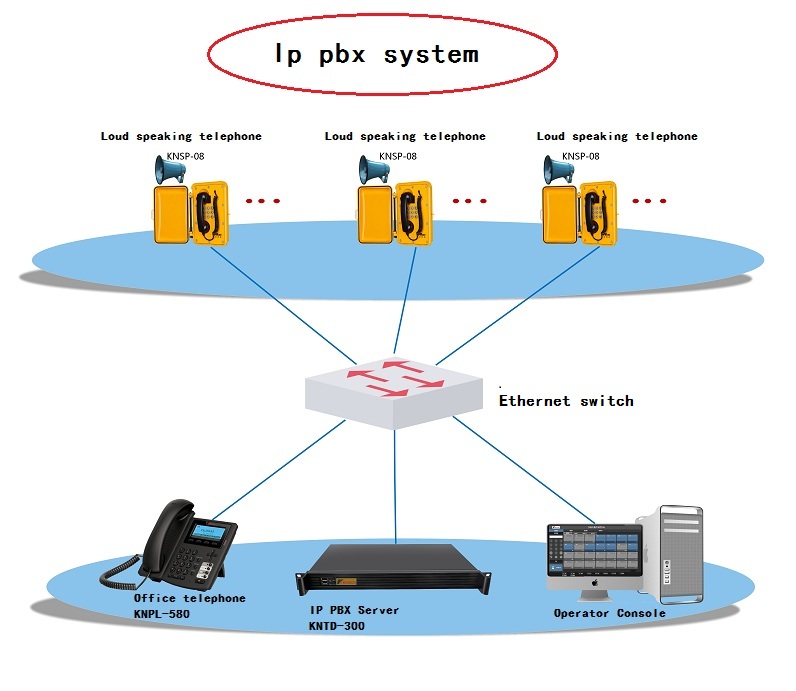 Ip pbx is a pbx system with ip connection based on TCP/IP protocol, pbx is a switch that implements communication internal line, and ip pbx transmits ip signal in pbx to realize integrated communication system. Through the telecommunication network and the Internet, Ip pbx can provide users with multiple communication methods such as voice, fax, data and video with only a single device. And it is also possible to establish a small and medium-sized call center with low cost and stable communication. Ip pbx uses the tcp/ip protocol to implement the PBX functionality on Ethernet using the principle of packet switching.
Business Telephone Systems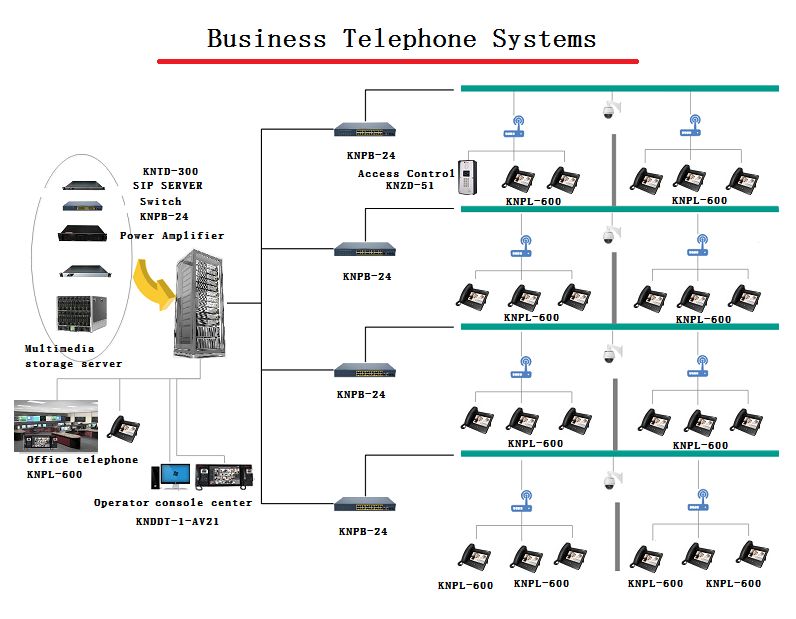 The business telephone systems are a unified centralized management telephone scheduling system based on the ip network. With the development of the telephone, from the beginning of the analog telephone, to the Internet phone, and now to the ip telephone, the development of the phone is more and more abundant. As people's demand for telephones increases and becomes more and more abundant, they are pursuing a complete set of telephone management systems. The business telephone management system is a telephone dispatching system based on ip pbx server, centralized dispatch control room, analog telephone and ip telephone.
Solution features:
The functions of the computer network and the telephone exchange are realized. The telephone terminals in the IP PBX network system use the IP method for data communication, which can not only carry out calls, but also realize the transmission of text, data and images, and unify the telephone network and the computer network. A whole, realize the electronic office in the LAN, especially in the long-distance collaborative business, electronic office will give full play to its strong resource advantages, bring convenience to business cooperation, work reorganization.
Solution advantage:
Easy installation and management through a web-based configuration interface.
Unify the telephone network and the computer network into one whole.
Enable online, desktop-based call control and extension management to increase productivity
Easily work at home with remote extensions for great mobility
The phone uses a computer network, making it easy to move around without having to lay a separate phone line!
Save on monthly call costs via SIP trunk, VoIP provider or Skype connection
Answer and make calls through the standard PSTN using the VOIP gateway
It is more convenient and easy to implement value-added services, such as setting up call centers, implementing VoIP, etc.
More detail you can view the business telephone systems ,please click it.https://www.koontech.com/ShowSolution56.html
The ip pbx telephone system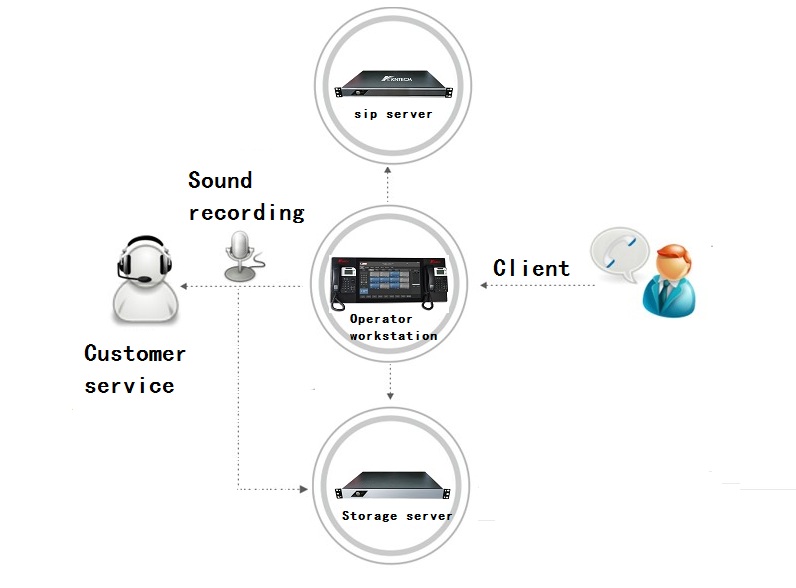 In modern telephone systems, we use the ip pbx telephone system to use voip communication signals. IP PBX replaces the traditional telephone system. If you need to make outgoing calls, you need to connect to the Public Switched Telephone Network (PSTN). You can make calls to any place by connecting to this network.
More detail you can view the ip pbx telephone system ,please click it https://www.koontech.com/ShowSolution67.html
Hotline telephone system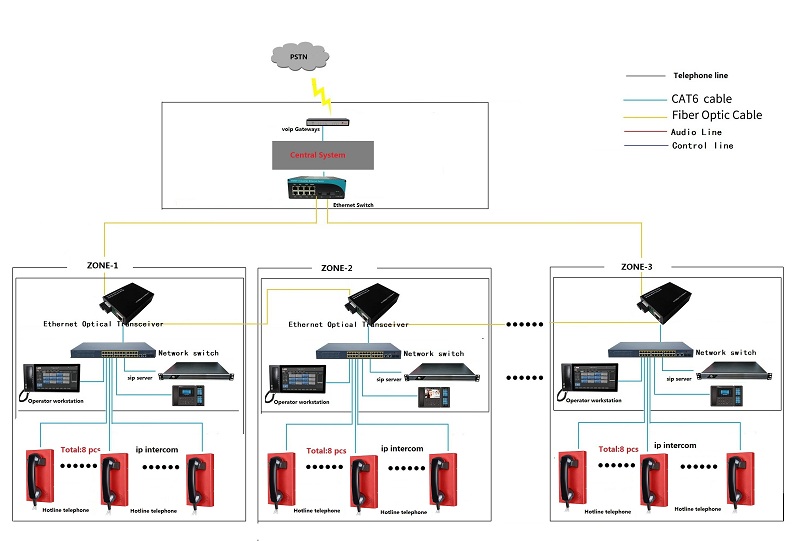 The hotline telephone system is a point-to-point communication link. When the user makes a call, the agent only needs to pick up the phone. We can provide an ip-based hotline, free internal calls, and full-duplex free calls. Users can choose hotline according to different usage environments. Our hotline system can be applied to banks, internal companies, nuclear power plants, chemical fields and other places.
More detail you can view the hotline telephone , please click it.https://www.koontech.com/Hotline-telephone__91.html

Telephone system video
We focus on the field of communications, and we provide customers with a large number of solutions. We have the most advanced VOIP telephone system, fire alarm system and other systems. The following is our own analog field built communication system, in the video we will introduce the characteristics of our communication system one by one.

The voip telephoen system
The Voip telephone system uses voip phones, and the voip phone uses voice ip technology for placing and transmitting signals. Our voip telephone system can be hosted with a sip server and the entire phone system is free. We will provide special services according to different application scenarios of voip telephone system, such as fire alarm system, subway emergency communication system and so on.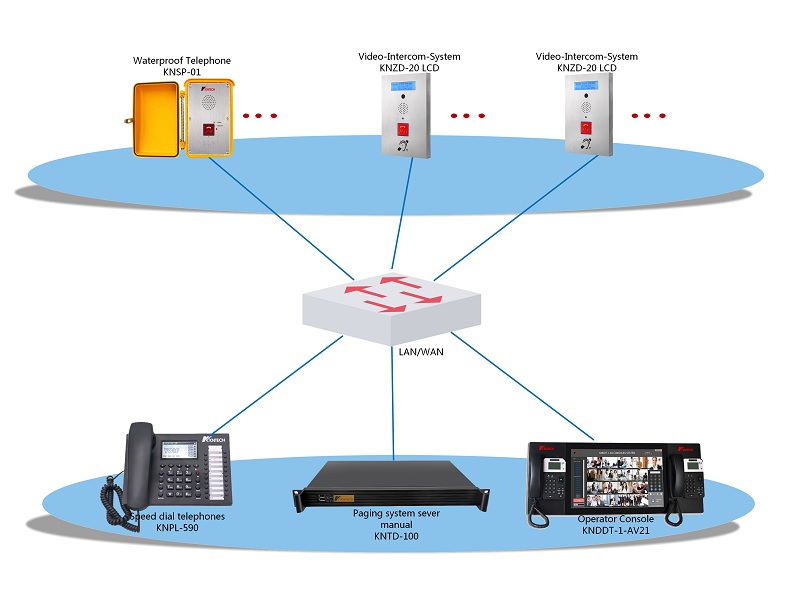 The emergency telephone system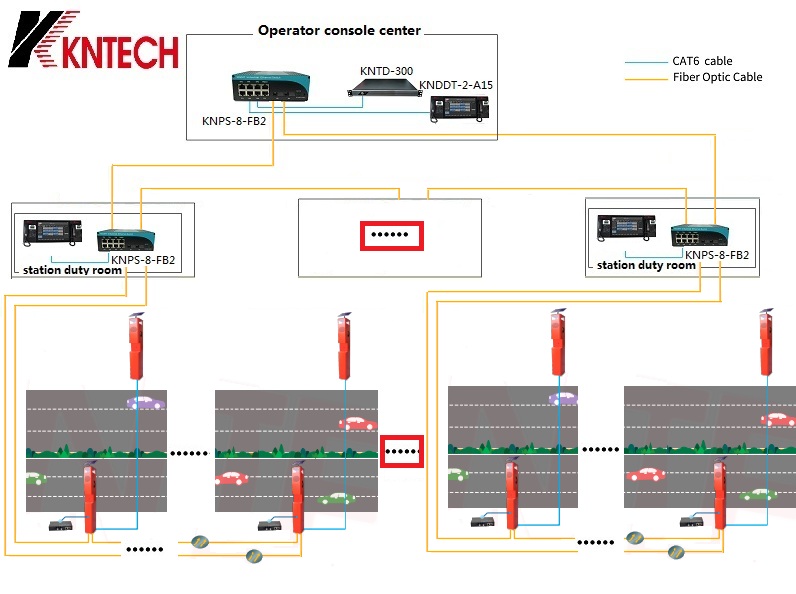 The emergency telephone system(ETS), which is specially installed in public telephone system, is mainly used for quick communication with police or related staff in case of emergency. The emergency telephone system uses modern voip signals for communication, and the control room can quickly locate the location of the help telephone and alert the status of the telephone terminal in real time. The system is mainly used in refuge places, airports, subway stations, railway stations and other places.
Prison telephone system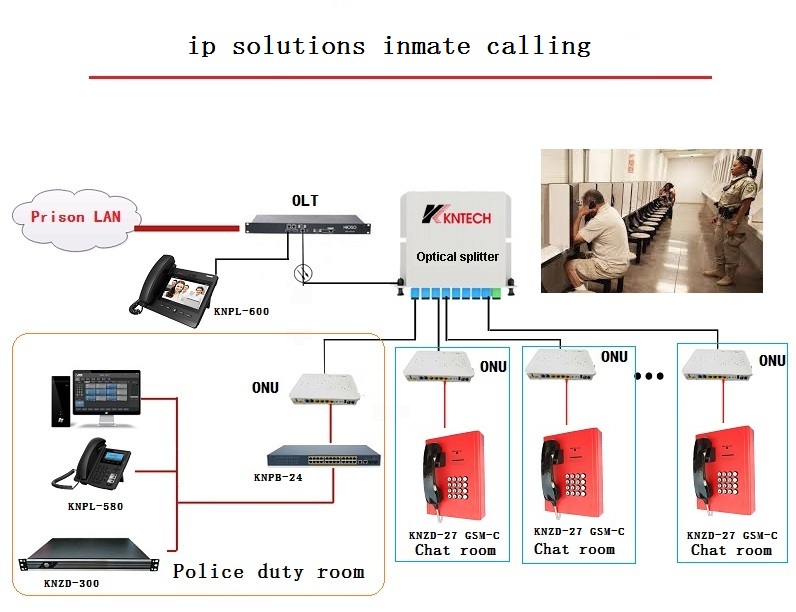 Prison telephone system, a customized telephone system for prisons, has the characteristics of high confidentiality, security, monitoring and interruption. We can customize the telephone system according to the needs. The whole prison telephone system can use IC card telephone or VOIP telephone to communicate. IP PBX server is used for hosting. In the control console, all telephones can be restricted to exhale, interrupt, monitor and other services.
Highway telephone system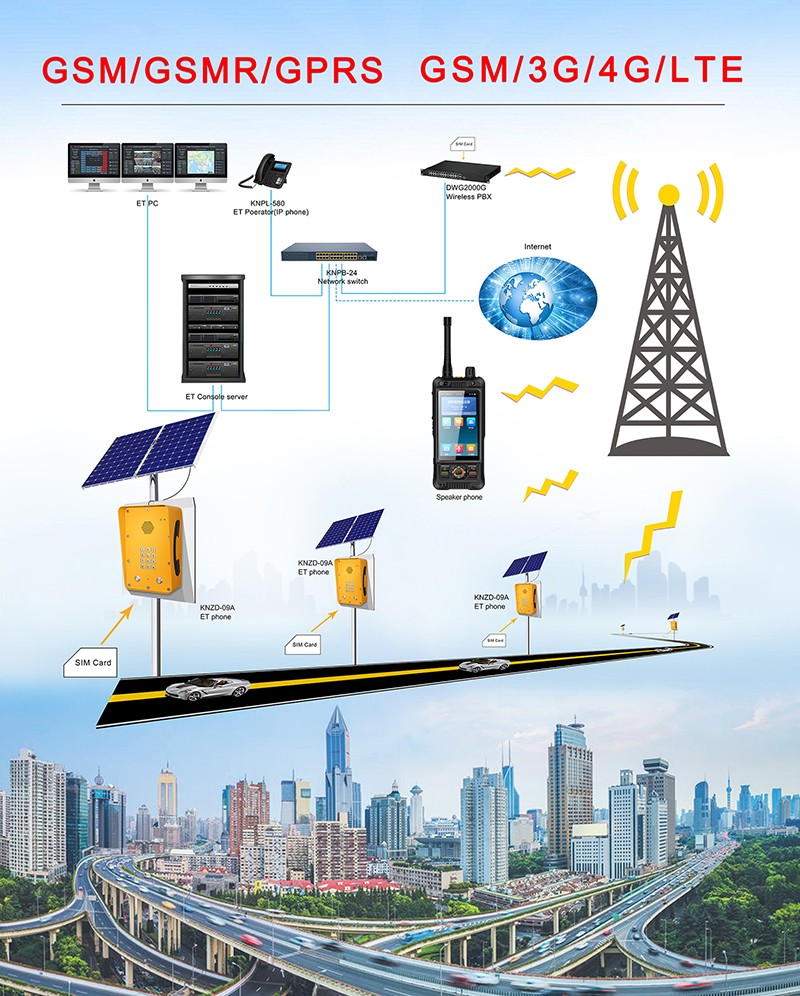 In the highway telephone system, the telephone terminal uses a voip weatherproof telephone, and the signal transmission is transmitted using a fiber optic network. The highway telephone system we provide solves the problems of poor communication quality on the road, instability, and easy telephone failure.
Related products: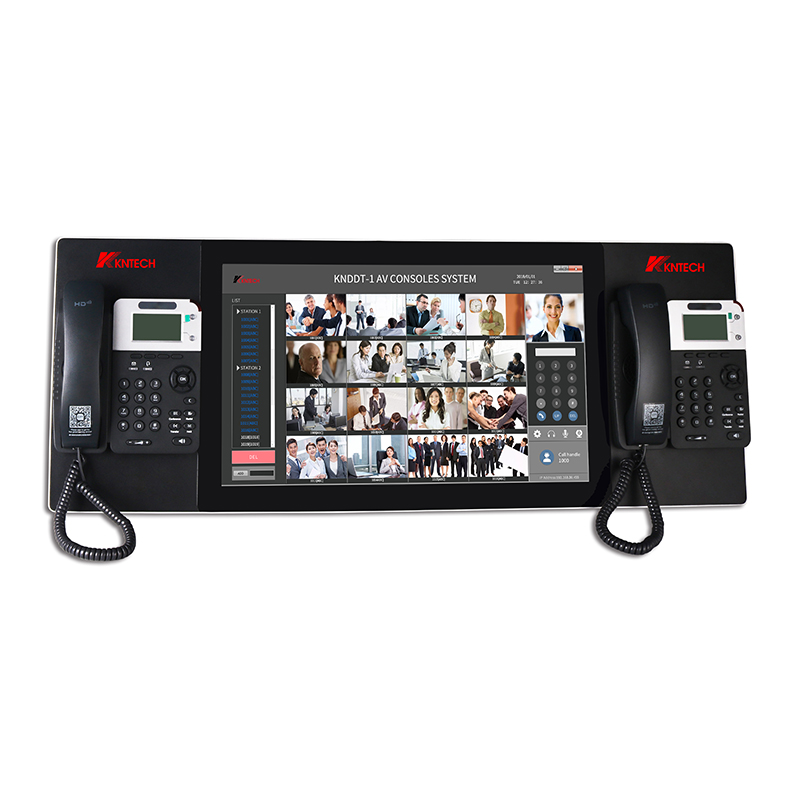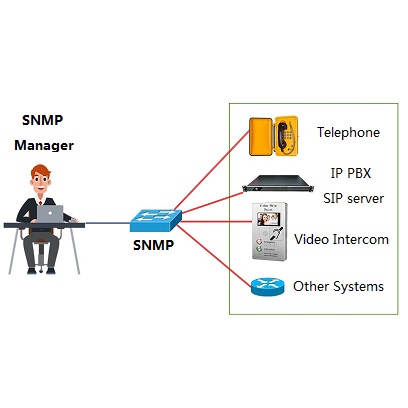 Unified network management system