Tourists Emergency Hot Line for Scenic Spot (点击下载)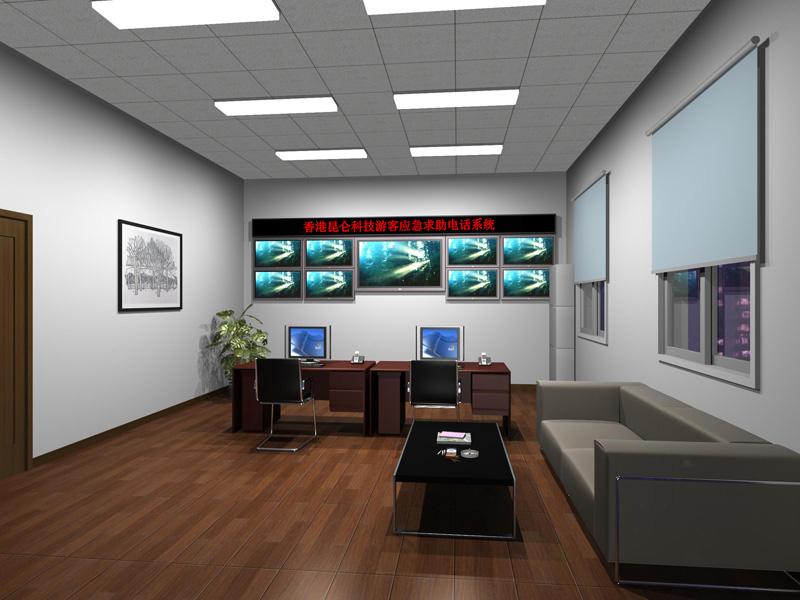 Tourists Emergency Hot Line for Scenic Spot
The tourists emergency hot line system can be connect to the Police 110 alarm call, Area network alarm, wired, wireless, Optical fiber communication, etc. Each Emergency hot line terminal will be installed in site to make the scenic spot into a alarm nets, so that the control center is able to deal with it timely while there is emergency.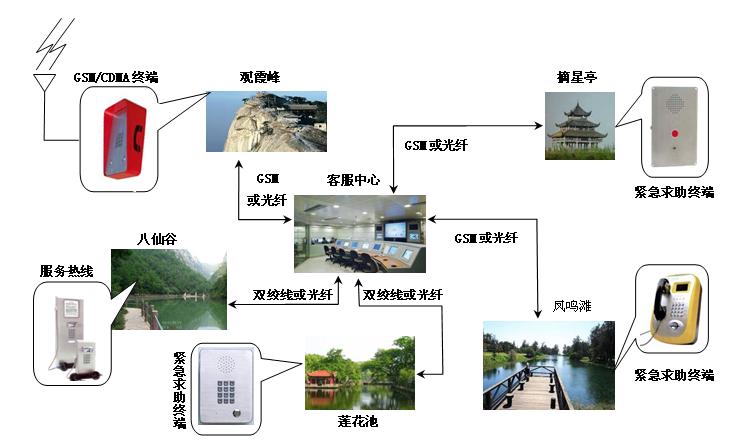 The Emergency hot line system Composed by the Program-controlled switch, monitor and hot line terminal, it can realize the function listed as below:
1. Tourists Hot line
  The tourists can be dial the hot line for help under the situation as miss the team, get lost or get hurt, etc. When push the button, tourists immediately get through the call and talk with the control centre in a two-way conversation,otherwise the contrl centre also be able to monitor the site and help the tourists to solve the problem timely .
2. Quickly located
  Each terminal owns a special number, which can be located the tourists's wrecksite by the terminal call occurd. Example, 001 refer to the pavilion such as 001, 007 refer to the mountaintop.
3. Broadcast for someone
  During the people concentration areas, the tourists can be find his partner or the control centre find his target man via the system's Broadcast function.
4. Monitor
  In the monitored area, the hot line terminal will sent out a Triggered signals to the CCTV system while there is a dialing call, and then the CCTV system in the control centre can be Automatic switching the to the hot line happening area.
5. Emergency reports (Fire, Earthquake, Debris flow, etc)
  Emergency hot line is installed in the cliff, valleys, deep forest, etc. When there is emergency, Convenient call for help immediately.
6. Security guards patrolling
  Security police must make a call to the control centre to make sure that the security police is on guard.
7. This system can be suitable to apply to power supply system: such as the remote management and monitor of the Converting Station, Bank branch, ATM station, Water authority, Ecological reservoir and Water supply company.
8. Moreover, the forest fire control, flood control headquarters and Emergency command center also can be use this multifunctional smart system to deal with the Emergency at first seconds.