What is the Phone keypad
The touch-tone telephone was officially opened by the American Telephone and Telegraph Corporation in November 1963. The phone keypad is an improved version of the carousel phone.
The push-button telephone service was officially opened by the American Telephone and Telegraph Corporation in November 1963. Almost everyone who first touches a touch-tone phone thinks it is far better than a rotary phone. Researchers at Bell Labs have racked their brains to make this new product acceptable to people. They experimented with 16 key arrangements, crossover, disc, and so on. They also made a large number of articles on the size, shape, spacing of keys, elasticity, and even the shape of the parts that touch the tip of the finger.
Saving dialing time is just one of the original intentions of the button-type telephone. In fact, from the beginning, the technical expert has designed a new telephone to be designed as a remote data input device. It is from this design idea that the researchers added the "*" and "#" keys to the keyboard in 1968. Although some of the researchers' design ideas - such as the switch to control household appliances through telephones - have not been realized so far, but the push-button telephones have created a new era of voice data communication.
Modern telephones generally use a push-button structure. When making a call, press the corresponding number key, the phone automatically generates a corresponding set of DTMF codes that are perceived by the switch. When the dialing is completed, the switch can automatically transfer the call to the corresponding place according to the perceived number.
Professional Vandalproof keypad
1.Stroke: < 3mm
2.The key and frame uses zinc alloy
3.Key pads conductive rubber has adopted silicon rubber
4.Connector is 10 pin
5.The Key 5 has a small convex dot for blind person
6.Identification marking to use
7.Stroke time: 1 million above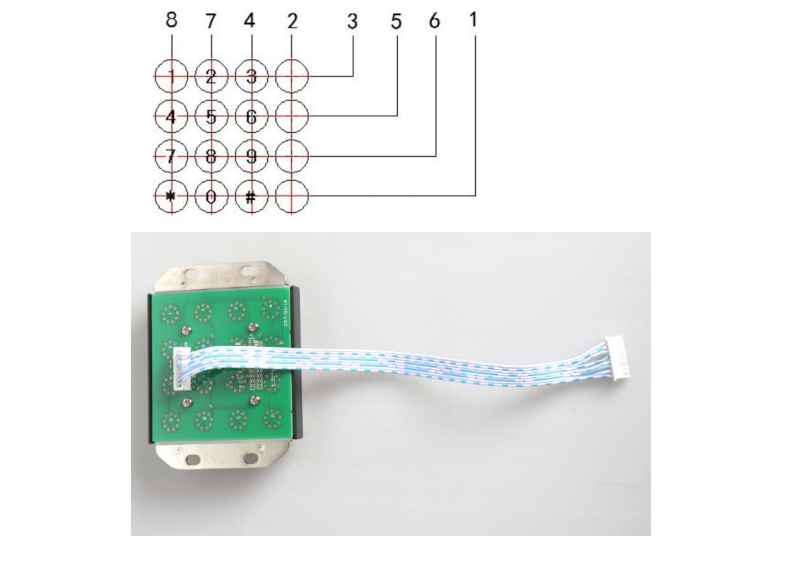 ---
==>>>> Product Specification
We can provide different types of Phone Keypad
1.16 key flat phone keypad Introduction to keyboard features (model:KP7)
:
◆16 keys, made of high quality stainless steel
◆The stainless steel surface of the keyboard has been specially treated to prevent the button paint from falling off, anti-sweating, anti-stain, anti-corrosion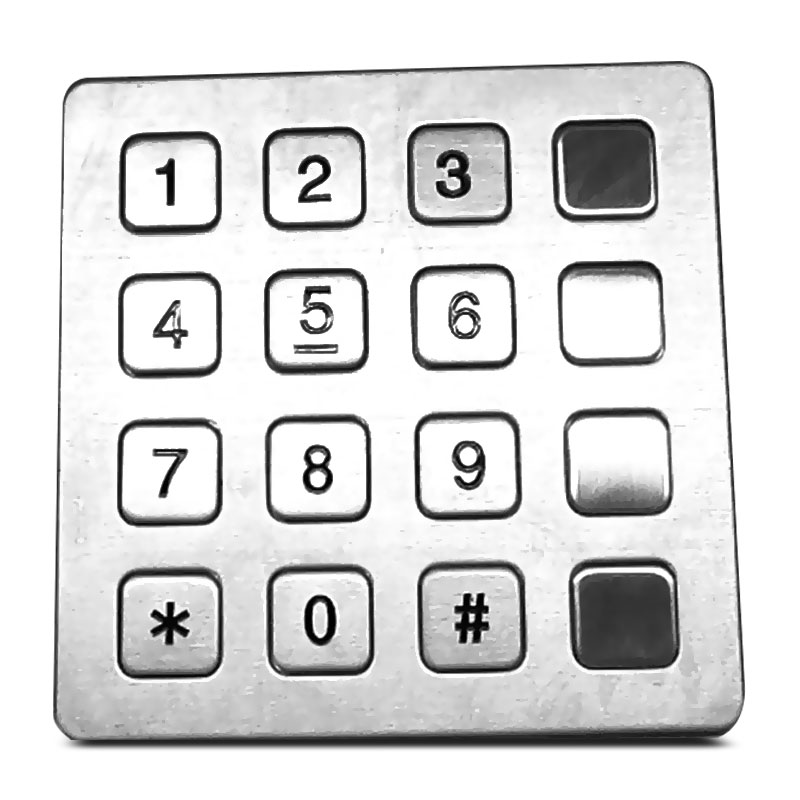 2. This is a phone keypad with numbers and letters.(KP2)
It has 12 buttons. It is cast from Zinc-alloy and has a strong appearance, corrosion resistance and damage, and can be installed in outdoor phones.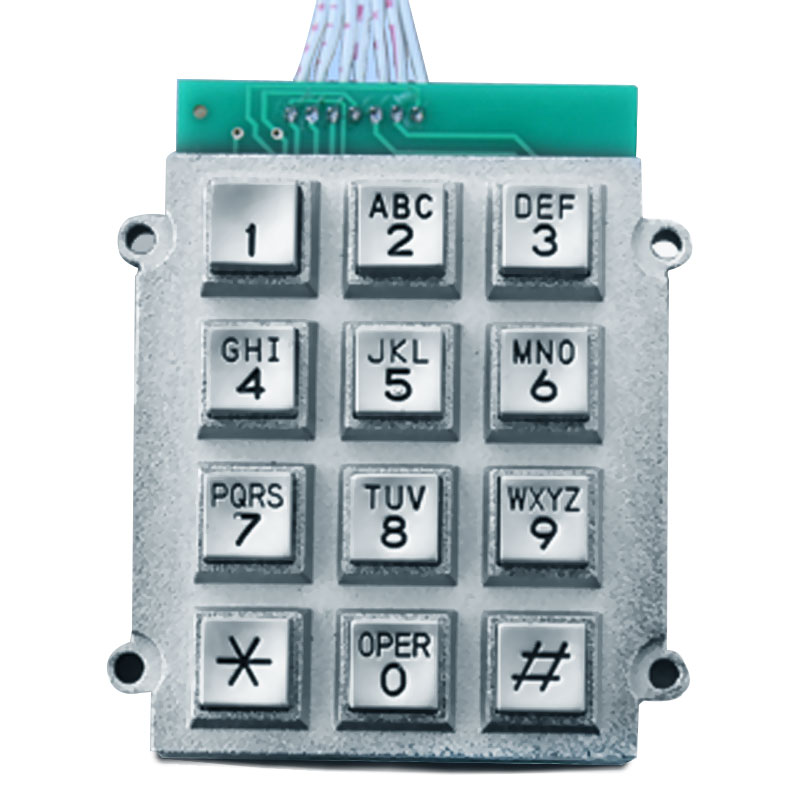 3.The Phone Keypad Waterproof(KP3)
IP65 rated ruggedized industrial synthetic rubber keyboard with twelve keys, carbon-on-gold key switch technology with stroke one.50mm for quick and correct knowledge input with none noise , with tactile feeling ,with sturdycoating & antimicrobial keyboard surface face up to to most chemicals and liquids below harsh atmosphere, front panel mounting answer, adjustable industrial backlight elective.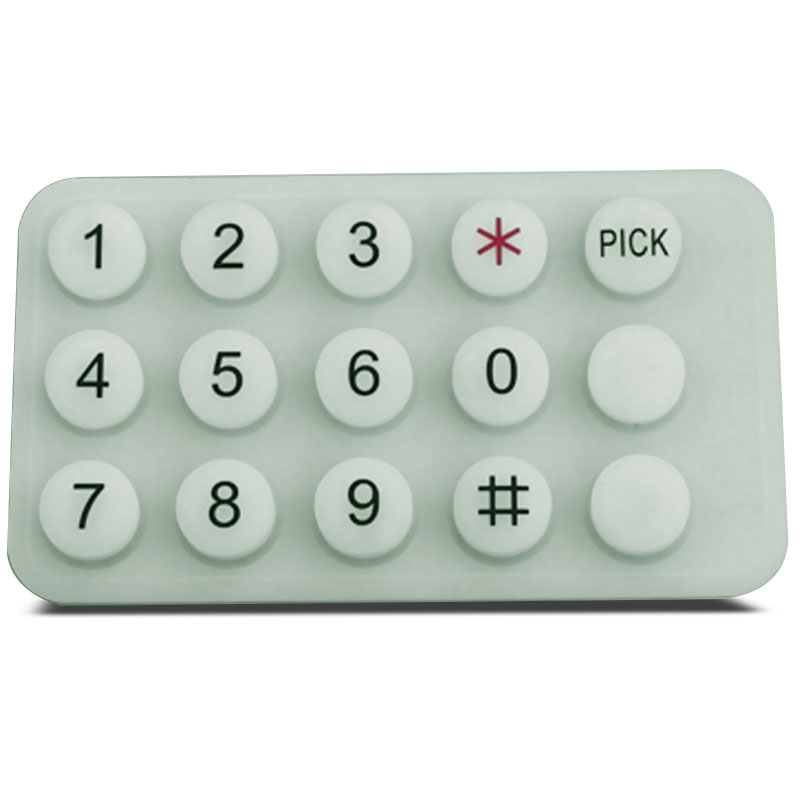 4.Phone Keypad 15 digital keys(KP4)
This data input device provides life-sized skillfulness during a rugged, compact style with the embeded convenience of associate degree integrated numeric data input device. For operating in low-light areas, it's additionally obtainablewith nonmandatory illumination version. built for NEMA 4X protection from mud, water and corrosive liquids. This keyboard is good to be used in environments starting from producing to material handling to medical settings. Its numeric pad permits for straightforward knowledge entry.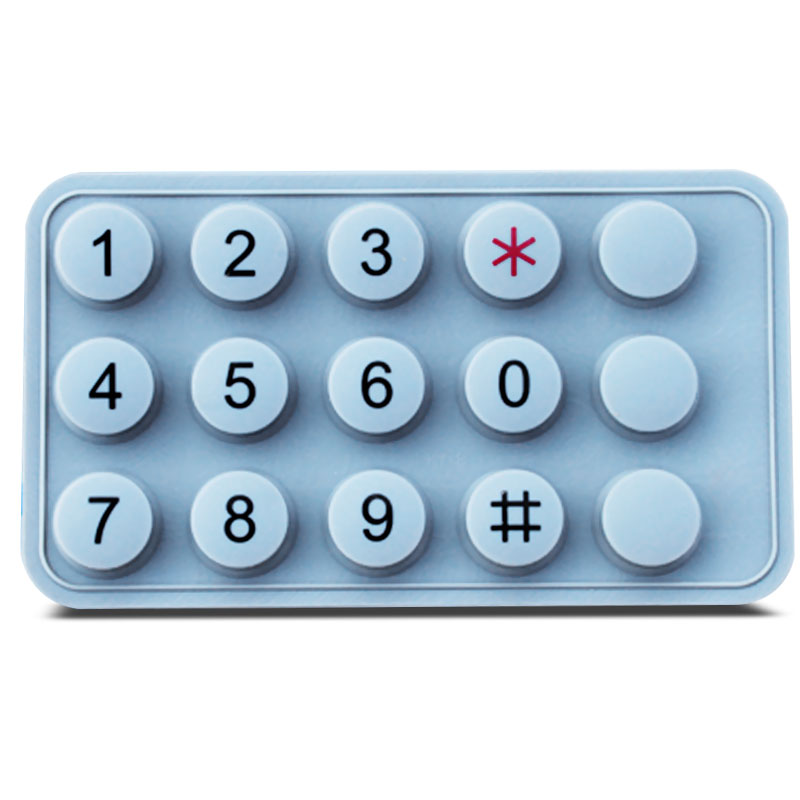 5.12 keys flat phone keypad (KP5)

12 keys compact format IP55 dynamic vandal proof stainless-steel encoding keypad with industrial encodingphysical science controller supporting DES/TDES shieded & protected by stainless-steel housing, industrial PCB with carbon-on-gold key switch technology with long stroke (2.0mm) with very sensible tactile feeling for quick and correct information input with none noise, prime stainless-steel plate with rib bolts beneath prime stainless-steelplate for prime panel mounting resolution.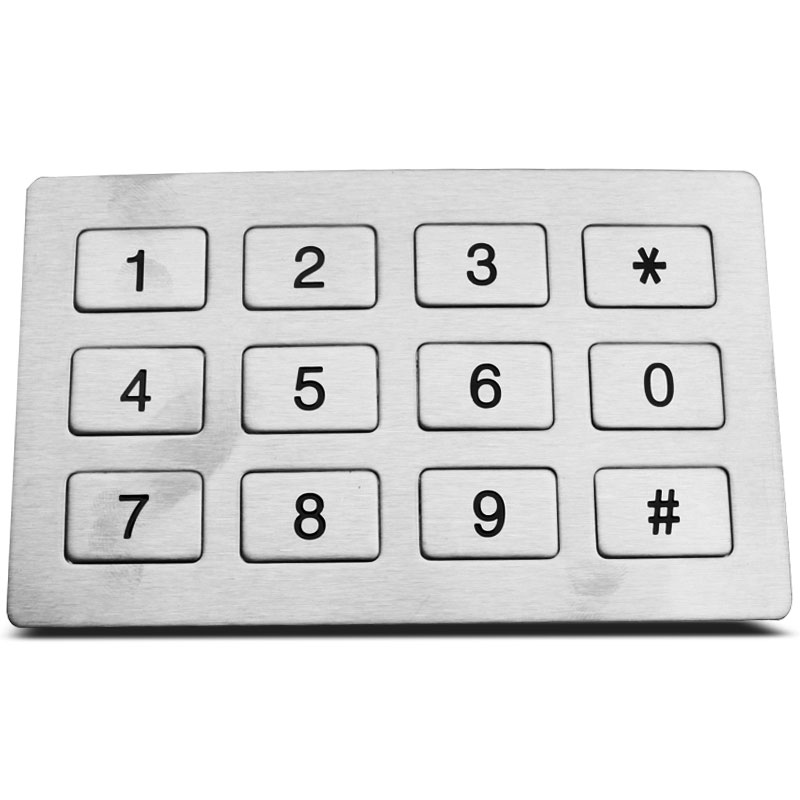 6.Stainless steel phone keypad (KP6)

Stainless steel facia and key-tops guard willful destruction, against corrosion, shock, dust, falling descending, splashing, hose-directed water and vandal resistant, operation below hostile environments. net friendly key layout, key-tops ar unsuccessful laser-etched in legends and characters via victimisation top quality ink for simplereadability, long life to forestall inscription rub-off. Or protruding engraving out there.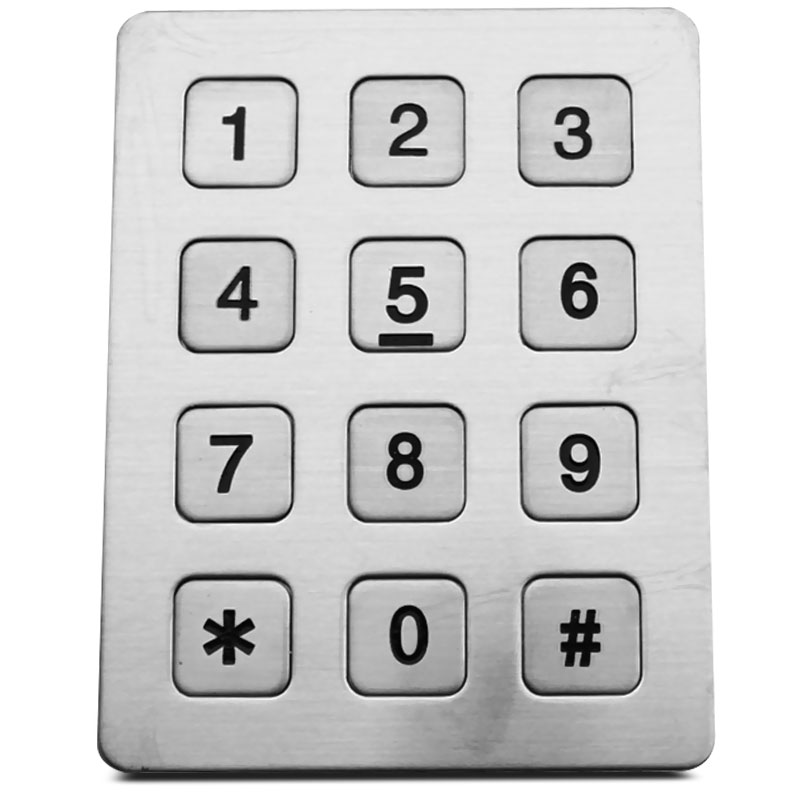 7.Stainless steel keypad with 24 keys for elevator
We can not only provide the keys to be installed on the telephone, but also the multi-button keyboard installed in the elevator and ticket vending machine.