Help point KNZD-39
We are the manufacturer of Weatherproof phone Emergency Phone SOS device Vandal resistant Stainless weatherproof phone made of Metal body stainless steel Identifying the push button can be customized in English or other language.We are the manufacturer of Weatherproof phone Emergency Phone SOS device Vandal resistant Stainless weatherproof phone made of Metal body stainless steel Identifying the push button can be customized in English or other language.The help point often used in subway ,railway ,airports, train stations, roadsides, etc. as an emergency communication intercom,
Help Point Unit ;Also known as: Help Point
The Help point Communication System may be a new technology pilot program that puts subway customers in grips with Transit personnel via associate interactive communications device. every facilitate point device has one buttons, used for emergency communications and related staff to contact.Cities and communities area unit baby-faced with the growing downside of hooliganism, assault and attack incidents, not simply by night, however progressively conjointly at daytime. additionally to the present put in camera systems, there's a growing demand for the power to handle assailants directly and to support emergency calls. To avoid the negative image of "public surveillance",we should use the help point.KNTECH uses innovative technology, advanced producing technology and a team of leading communications consultants to deliver foremost intercom,hands-free VoIP communication system via wired or wireless mesh networks, and high-quality video, stylish, sturdy and totally integrated answer.The Help point Unit provides informational and safety communications, at the side of security, within the harsh transit atmosphere with its reliable, efficient, and expandable style.
Help point options include:
Digital vocalization informatics (VoIP)
Multimedia capabilities mistreatment SIP (Session Initiation Protocol)
Highly visible color coded buttons for data and emergencies
ADA (American Disabilities Act) compliant
Weather and vandal resistant
Highly secure cyber lock
Wireless and LAN Switch configurations
Benefits: help point devices:
Braille identification
Are clearly labelled and simple to use
Offer emergency help at one location
One-touch speed dialing
The emergency help point system
The Help Point intercom Communication System (HPI) is a communication system that uses the network management system to manage ip pbx telephones in a unified manner. The terminal comes equipped with an oversized emergency decision button associated an data request button. The buttons are often programmed for creating communication system calls to an impression table or establishing ISDN or SIP connections with a centre.The whole system can meet the dispatch of emergency calls in various large public places. The help guidance system can not only dispatch emergency calls, but also monitor and alarm the entire emergency help point system.
The help point intercom for the subway
The Help point intercom communication system (HPI) may be a client data and emergency communication system system for town Subway stations. just in case of associate emergency, a client will directly contact associate agent at the emergency dispatch center time unit every day, seven days per week. Further, clients will ask a live customer service agent for time period transit connected data.To additional enhance security and discourage meddling, every HPI is provided with a intrinsical video camera. The HPI may be a beacon within the station atmosphere, creating it straightforward to identify and instantly recognizable, not solely in associate emergency, however at any time once data is required. With its careful mixture of straightforward visibility and non-alarming look, it sends the correct message regarding its twin operate. partially designed as associate close lightweight fixture, the HPI's calming blue lightweight provides a way of safety and security throughout everyday activities, symbolising the human presence that's perpetually simply slightly of a button away. Its clear identity avoids confusion with the other station or platform instrumentation (such as train connected signals.) The HPI contains a standard style that permits it to be designed as a wall mounted, column-mounted or detached device. an easy interface makes it easy-to-use. once activated, buttons illuminate to point affiliation, and there's sound feedback. The HPI is enzyme compliant and options high distinction, giant kind labels with Braille. Gesture, proportion and material end create it a sublime piece of public instrumentation, nonetheless it's sturdy, vandal resistant and simple to keep up.
DESCRIPTION ITEM
1. Cold-roll steel body for easy Installation.
2. Waterproof rating IP55 dust proof.
3. Led indicator for incoming calls, support hot-line calling.
4. Weather resistant to IP55 standard, service temperature range from -30 degree to +75 degree.
5. Lightening protection to ITU-T recommendation K.21.
6. Heavy Duty handset with hearing Aid compatible receiver, Noise canceling microphone.
7. Handset with industrial strong armored cord .
8. Phone integrity wiring to enable the telephone system to check if the telephone unit is still
Operational.(If PABX have this available we can provide this function).
9. Optional 7 minute time out to release the line if the handset is left off hook. This function
upon buyer's requirement).
10. Powder coated in UV stabilized polyester finish.
11. The housing covered with a layer of reflective label for easy identification at night.Optional
12. Application: Tunnel, metro, railway, LRT, speedway, marine, ship,offshore, mine, power plant, bridge etc.
INSTALLATION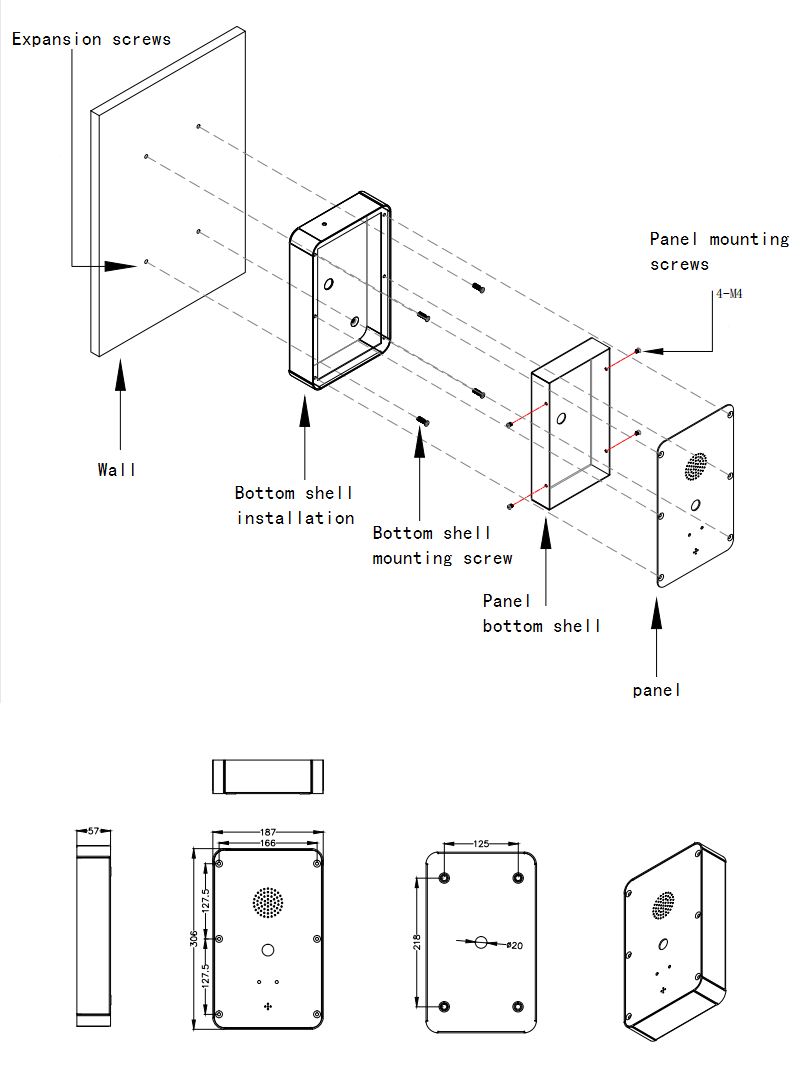 CERTIFICATION
EN55022: emissions EN55024: immunity
Ingress Protection: GB4208-93 IP66 FCC ITU-T Recommendations K21
EMC: EN50121(Railway application-Electromagnetic Compatibility)

PACKAGING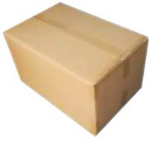 Unit size:366*189*60mmmm Unit: N.W:2.5KG
1pcs packing box size: 433*276*191 mm Unit: N.W:2.5KG Unit G.W:4KG
---
==>>>> Product Specification
SPECIFICATION - Analogue(Model NO.ZD0390012)

1. PSTN analogue telephone 2. DTMF dialing
3. MTBF:100000hours 4. MTTR: 2 hours
5. Connection: RJ11 screw terminal pair cable 6. Sound level of ringing:over 70dB(A).
7. Call transmission index:(5KM)SLR<12,RLR<-1,stmr>10, output impedance is 600 Ohm.maximum distance: 7KM
8. Applicable for various types of SPC exchange PABX and dispatching exchange system with feeding voltage of 33-60V.
9. Connection: RJ11 screw terminal pair cable (or RJ11 Socket of plug upon request),with stainless steel cable protected
10. Super strong function is available for dialing 12 groups of numbers stored in the memory,(maximum length of each number is 16 digits)
11. Standard frequency:low frequency group:697. 770. 852. 941Hz,high frequency group:1209. 1336. 1477Hz, frequency deviation:-1.5% ~ +1.5%
12. Ambient temperature:-30 ~ +60 degree. Relative humidity:10%~95% Atmospheric pressure: 86~106Kpa Circumstance noise:less than 60dB(A)
SPECIFICATION - VoIP(Model NO.ZD0390022)
1. VoIP SIP2.0 telephone 2. DTMF dialing
3. MTBF100000hours 4. MTTR: 2 hours
5. Auxiliary Contacts:1 Aux Output, dry contact 6. Rated load:0.3 A at 125 VAC; 1 A at 30 VDC
7. Contact Ratings. Load: Resistive load 8. Echo cancellation code:G.167/G.168
9. Rated carry current:1A 10. Max.switching current:1A
11. Max.switching voltage:125 VAC,60VDC 12. Audio Codes:G.711, G.722, G.729
13. IP Protocols:IPv4, TCP, UDP, TFTP, RTP, RTCP, DHCP, SIP
14. Free dial (maximum length of each number is 16 digits)
15. Communication: Full duplex 2-way hands-free communication
16. Call Control Signaling:VOIP SIP Info(DTMF), RFC 2833(DTMF)
17. Network:10/100 BaseTX Ethernet, RJ45 connectors, Cat5e or better
18. Power:Power over Ethernet, IEEE802.3af, Class 0 Local power, 12VDc,Idle 2W, Max 10W
19. Programming:Non-volatile flash memory programming and configuration through Web GUI
20. Management and Operation:DHCP and static IP, remote automatic software upgrade, centralized monitoring, status LED
21. LAN Protocols:Power over Ethernet(PoE,802.3af), WLAN(IEEE 802.3af), Network Access Control(IEEE 802.1x),STP(IEEE 802.1d), RSTP(IEEE 802.1d-2004)