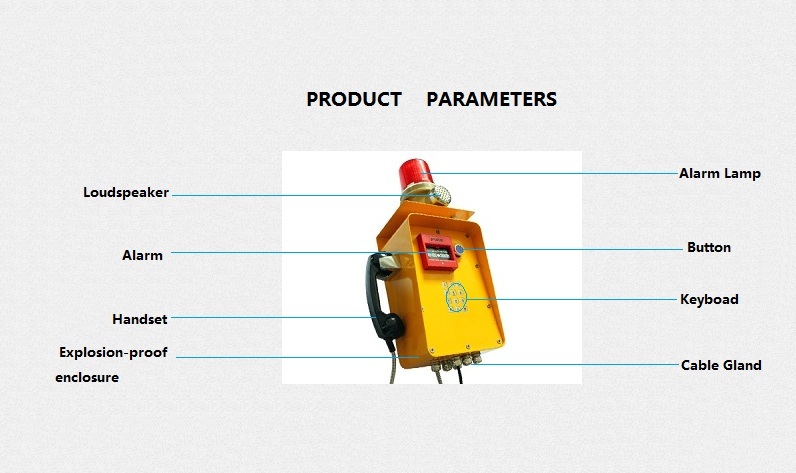 Flameproof telephone KNZD-46
The surface of the flameproof telephone has a smashable dry node. When a fire occurs, the user can break the dry node and automatically connect to the broadcast system to generate an alarm.Flameproof telephone outside even alarm lamp and external a high-power speaker. Flameproof telephone, use a metal shell with violence prevention, prevent damage, corrosion resistant properties.
Telephone Features:
Matching with most PABX, PBX and PAX systems

1. Metal body with SUS keypad, solid and temperature bearable
2. Handset with armored cord
3. Hearing Aid compatible receiver, noise canceling microphone
4. Lightening protection to ITU-T recommendation K.21
5. Waterproof grade is IP65
6. The metal shell is provided with grounding connection device and is absolutely insulated with inner circuit and electric, then has the effect of electromagnetism shield.
7. Can realize ring off automatically if the other side close.
8. Totally adopt SMTC craftwork keep very good quality.
Fire Alarm Feature
1. Break Fire Box, the siren flash and sound
2. Press blue button to mute siren sound during telephone conversation
3. Press blue button again, the siren will continue sounding
4. Built-in addressable module and control module, making control room personnel can remote control the fire alarm system by control panel.
5. The siren sound greater than 120dB
You May Like: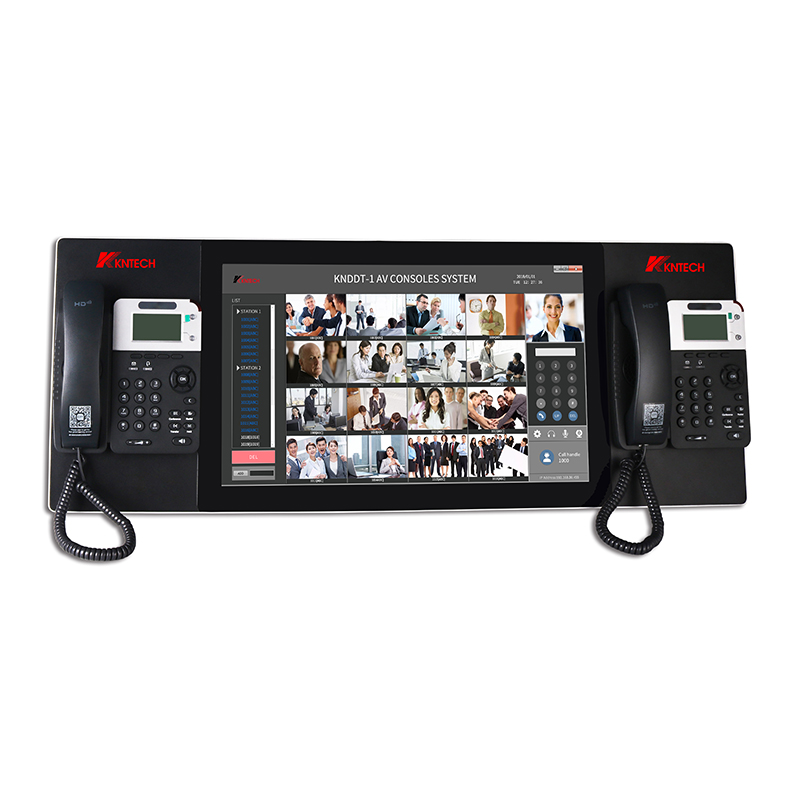 KNDDT-1-AV21
Operator console center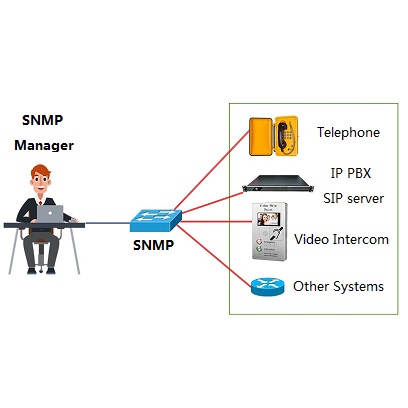 NMS-X1 SNMP
Unified network management system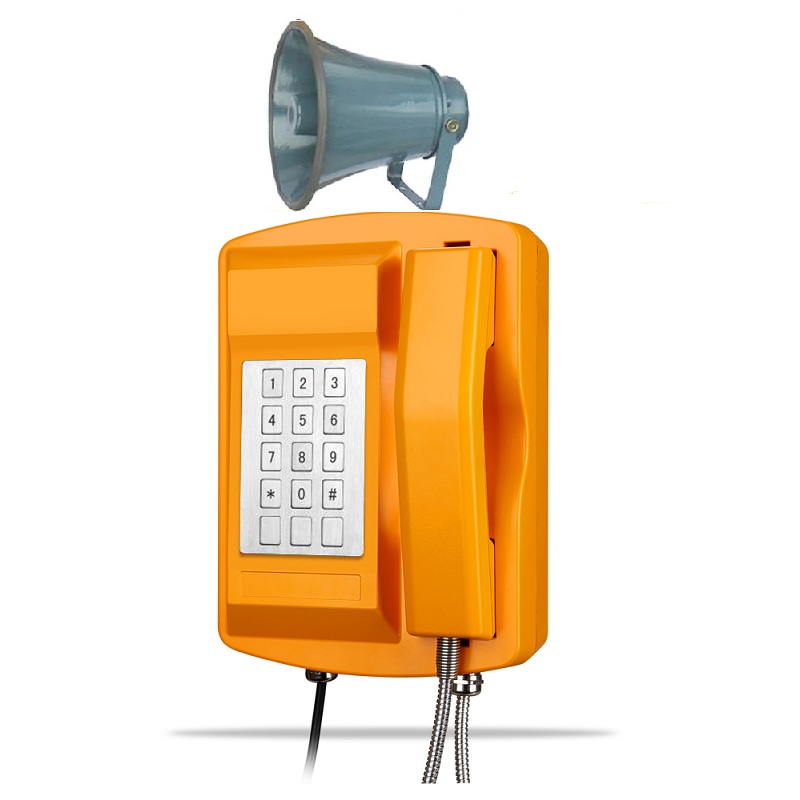 KNSP-18L
Telephone outdoor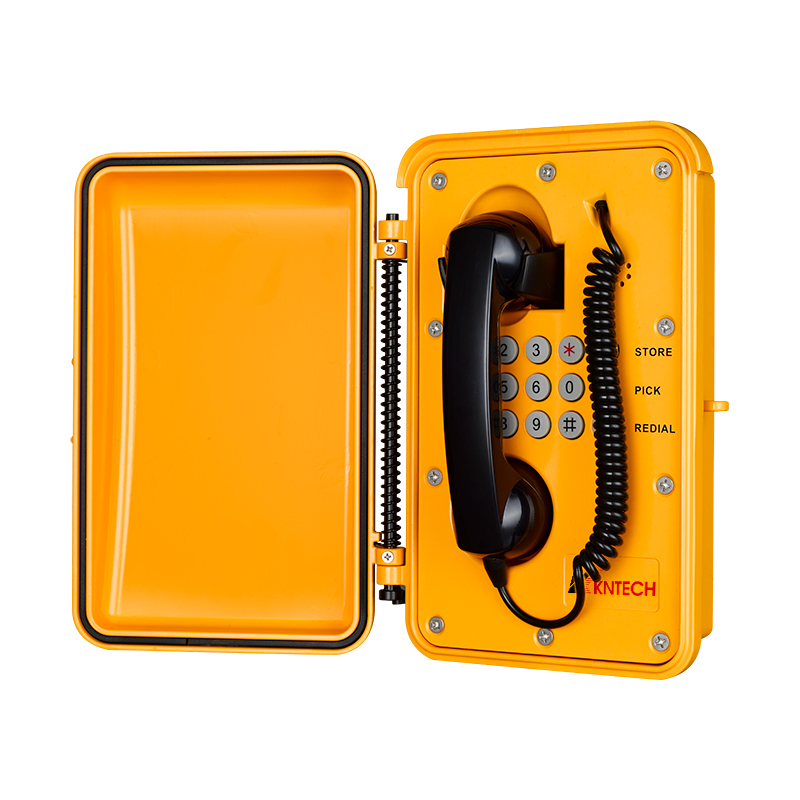 KNSP-01
Weatherproof telephone
---
==>>>> Product Specification
Specification
VoIP SIP2.0 telephone DTMF dialing Audio Codes:G.711, G.722, G.729
MTBF:100000hours MTTR: 2 hours Network:10/100 Base TX Ethernet, RJ45
Free dial(maximum length of each number is 16 digits) connectors, Cat5e or better
Communication: Full duplex 2-way hands-free IP Protocols:IPv4, TCP, UDP, TFTP, RTP, RTCP
communication DHCP, SIP
Call Control Signaling:VOIP SIP Info(DTMF), LAN Protocols:Power over Ethernet(PoE,802.3af),
RFC 2833(DTMF) WLAN(IEEE 802.3af), Network Access
Power:Power over Ethernet, IEEE802.3af, Class Control(IEEE 802.1x),STP(IEEE 802.1d),
0 Local power, 12VDC,Idle 2W, Max 10W RSTP(IEEE 802.1d-2004) Programming:Non-
Auxiliary Contacts:1 Aux Output, dry contact volatile flash memory programming and
Contact Ratings. Load: Resistive load Rated configuration through Web GUI Management and
load:0.3 A at 125 VAC; 1 A at 30 VDC Operation:DHCP and static IP, remote automatic
Rated carry current:1A software upgrade, centralized monitoring, status
Max.switching voltage:110 - LED
240AC Max.switching current:1A Echo cancellation code:G.167/G.168