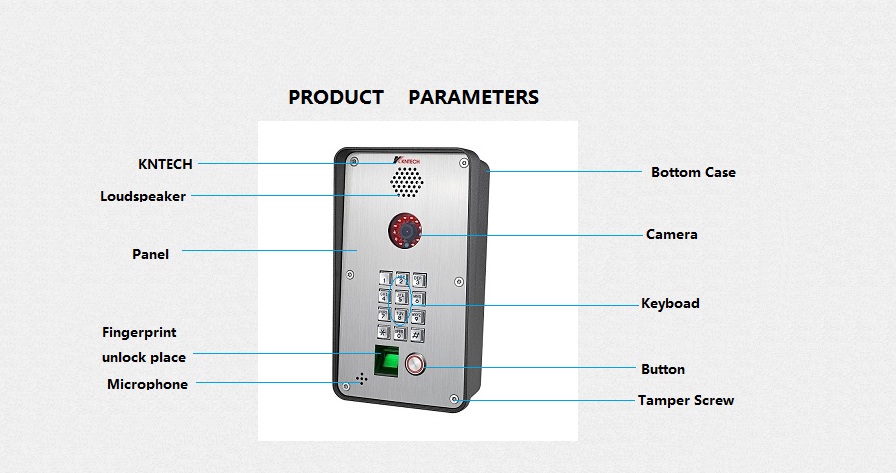 Fingerprint Access Control Video Intercom
The fingerprint Access Control Video Intercom is different from the common biometric recognition device and is suitable for installation in severe environment. With its unique design and fingerprint algorithm, fingerprint entrance guard video has not only good moisture-proof, dustproof and water-proof performance, but also stable and reliable performance when used in harsh outdoor and indoor environments. Adopt the world's leading fingerprint algorithm to automatically analyze the differences between the latest fingerprint and the previous one, and make corresponding updates to ensure the high accuracy and optimal speed of fingerprint identification.
Fingerprint + Password Access Control Video Door Telephone has strong installation adaptability to meet all kinds of modern decoration and installation requirements. The knzd-58 looks stylish and sophisticated, with a high-definition camera and 12 high-quality metal buttons, giving users a smooth experience. Fingerprint entrance guard video intercom is a reliable, efficient and safe access control management system. The appearance design is exquisite, the function is complete, the fingerprint identification response time is extremely short.
+
Industry leading fingerprint verification technology
+
Powerful sensors can capture and process fingerprint images even under harsh working conditions
+
Instant match and authentication
+
The intelligent fingerprint identification algorithm can collect and verify dry or wet fingerprints
+
Rapid verification with high accuracy
+
The verification precision of fingerprints of various shapes and sizes is high
+
Live finger detection function
+
Thin and exquisite fuselage design
+
Elegant appearance and humanization
+
Elegant and compact appearance
+
Suitable for all kinds of material surface
+
Easy to install and operate
+
Have access control, visitor registration, instant camera, and other functions
+
Support two authentication modes (password + fingerprint)
+
Hd cameras can be seen even in harsh outdoor conditions and in low light
+
The operation is simple and clear to improve user efficiency
+
Using the hd camera, which clearly shows, users can enjoy technological advances on the fingerprint video intercom
+
Touch key technology, waterproof, dustproof and durable
*Supper good sound clarity during conversation
*Support standard Session Initiation Protocol(SIP), RFC 3261
*Remote software upgrade, configuration and mornitoring
*Power over Ethernet(PoE,802.3af), local 12V DC
*IP66 vandal resistant marine grade stainless steel faceplate
*LED indicator *Echo cancellation *Password, fingerprint, Video, Remote program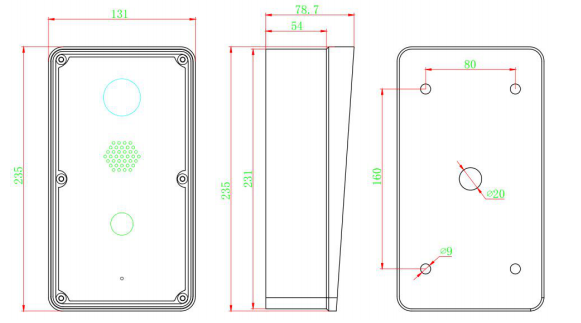 Packing
Unit size: 235*131*78.7mm; N.W.: 2.3kg;
1pc carton:32.5*18*13.5cm; N.W.: 2.3kg; G.W.: 2.6kg
4pcs carton: 37*35*27cm; G.W.: 8.7kg
You May Like: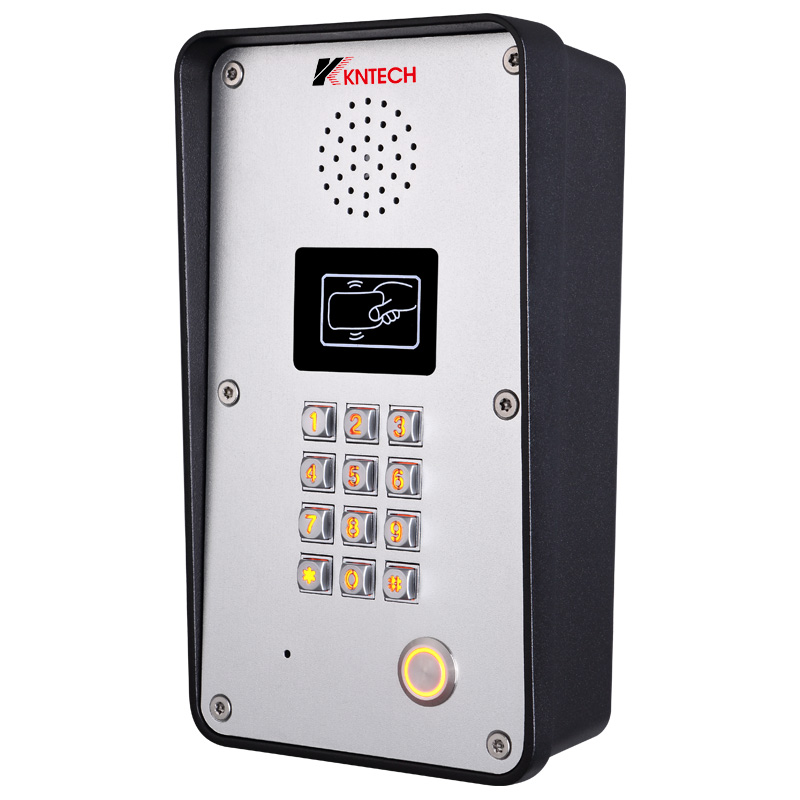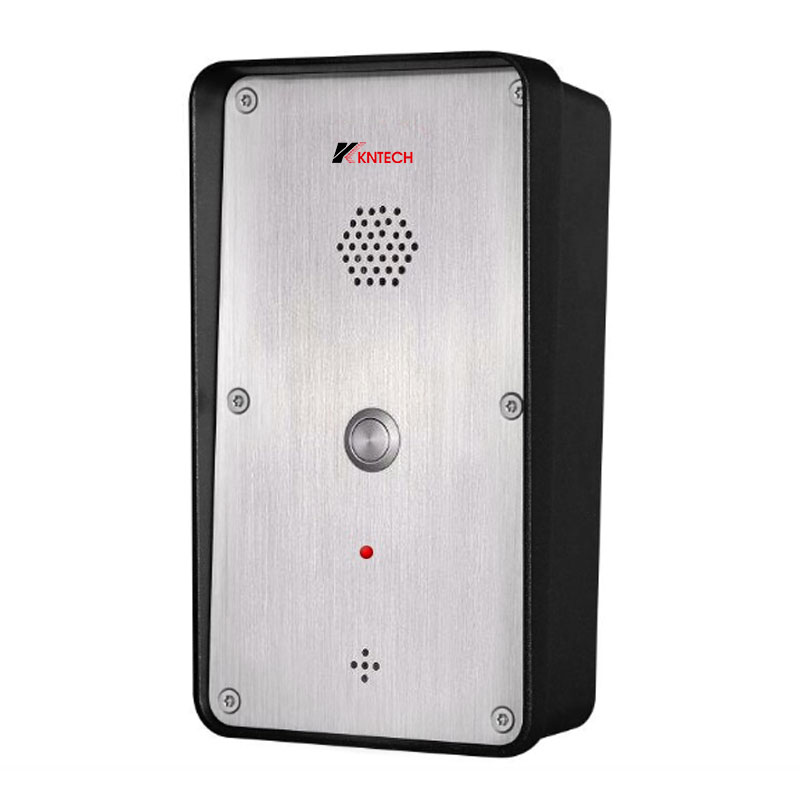 KNZD-45A
Outdoor intercom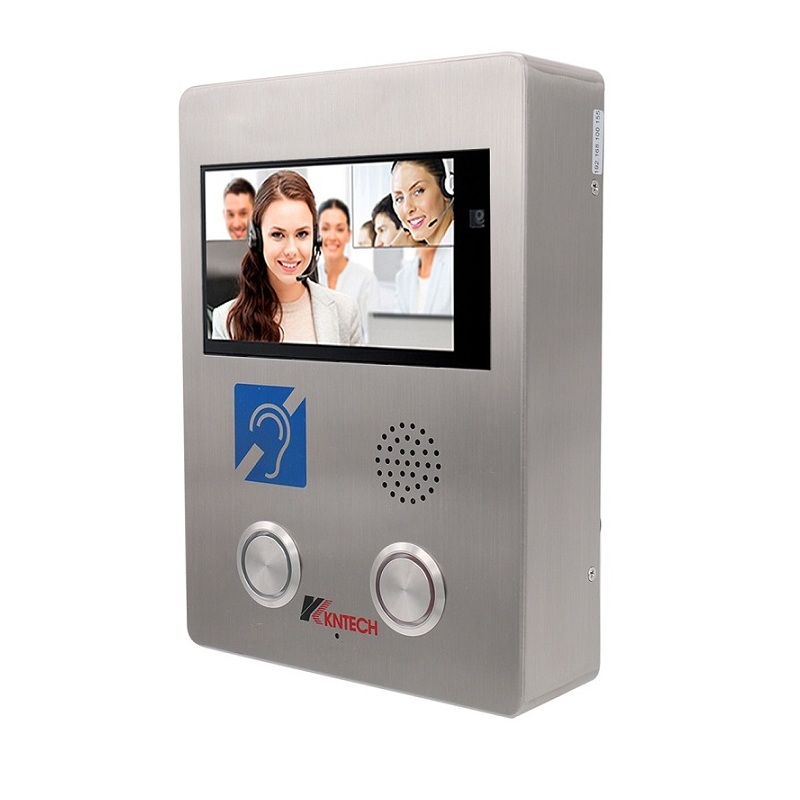 KNZD-60M
Video Intercom System