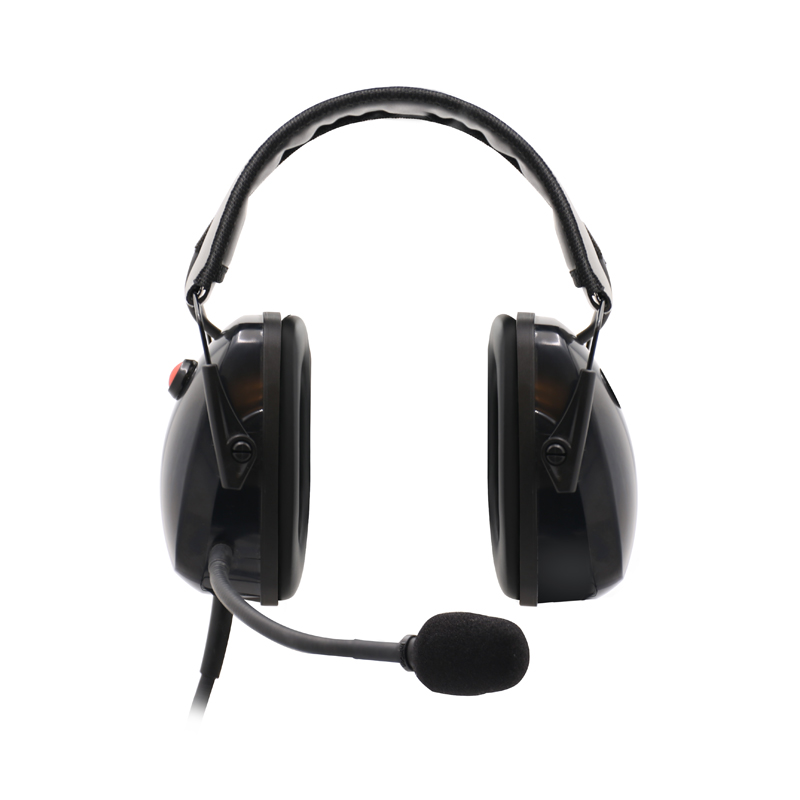 Explosion-proof Earphone KNHP-3
Introuduction
The electroacoustic device KNHP-3 Al is an Intrinsically Safe equipment. It can be use in potentially explosive atmosphere. It willbe used connected to a certified intrinsically safe portable radio (through or not an adapter certified intrinsicallysafe). This combination must be compatible with the intrinsic safetyrequirements.
USING
The electroacoustic device KNHP-3 Al can be connected on all types ofIntrinsically Safe certified transceiver radios (with or without adapter) whose electrical parameters of the accessory connector (or of theadapter) meet the following criteria:

The KNHP-3 / transceiver association must be compatible with lntrinsic Security.
Marking:ATEXII 2 G / Ex ib IIC T4 Gb
Operating ambient temperature -25 "Cto +55 C
---
==>>>> Product Specification
INSTRUCTIONS
Put the headset on the head and adjust the domes to obtain the bestcomfort and stability.
Fit the microphone just in front of the mouth, the wind screen in lighttouch with the lips.
Connect the KNHP-3 headset to the transceiver and switchon the radio.To transmit, push the PTT button on the dome.To receive, release the button.
Receiving level adjustment: By action on the portable radio volume control potentiometer.

MAINTENANCE
Keep in perfect working order the electroacoustic device KNHP-3.
Regularly check the condition of cables and plugs.
Check on the marking
Change the parts in contact with the head (ear and headband cushions -internal foams -microphone wind screen) as often than necessary or every 6 months.
To clean up the electroacoustic device, use appropriate detergent.Never use solvent.

REPAIRING
No modification must be done on the electroacoustic device.
Inevitably return the product to the manufacturer for repair.
WARRANTY
12 monthsfor parts and man powe.