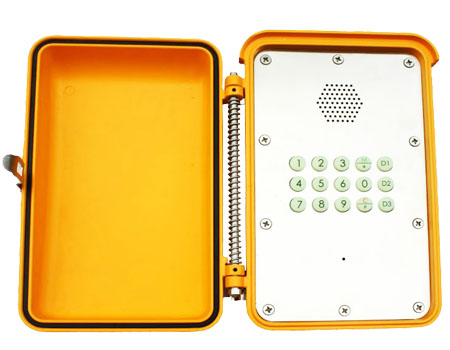 As a

marine communication equipment

KNSP-13 is marine telephone are widely used for

offshore communications

. maritime communication model KNSP-13 is strickly tested by salt spray test for 4 days to 4 weeks. KNTECH provide complete marine communication system for marine communication. The marine phone widely used on ship, cruises, drilling platform, dock. KNTECH provide marine telephone system and marine telephones for over 15 years.
VOIC OVER IP- SIP (Optional)
Connection type: RJ45 Socket inside sealed enclosure
Power supply: External 24V dc
Call set-up Protocol: Session Initiation Protocol(SIP)
Configuration: DHCP or STATIC IP address provisioning
Marine telephone, like car phones, are equipped with radiotelephones, and base stations are set up along the coast to cover the sea surface. In order to increase the communication distance between ship and shore, base station is usually installed in the topmost place.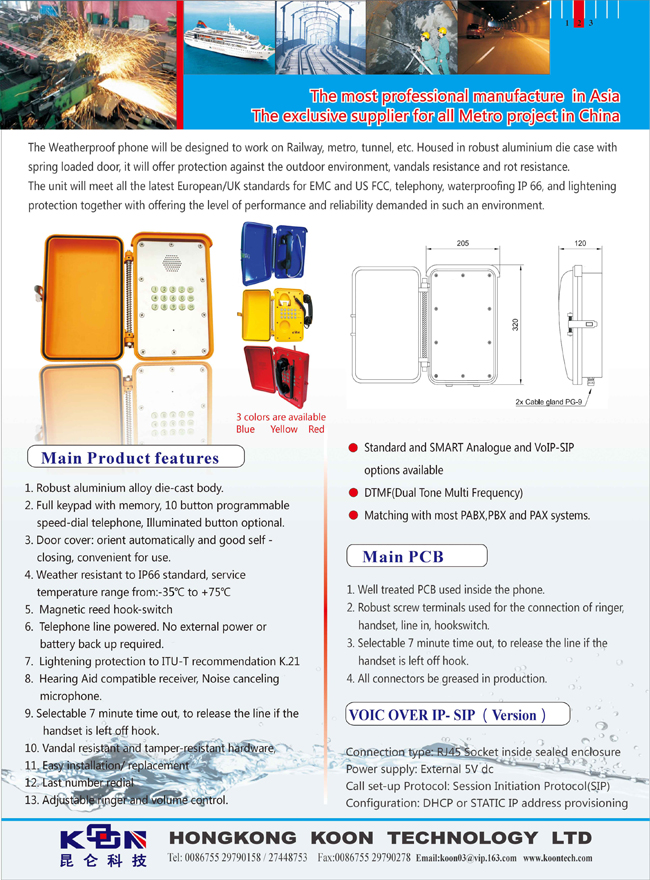 VOIC OVER IP- SIP (Optional)
Connection type: RJ45 Socket inside sealed enclosure
Power supply: External 24V dc
Call set-up Protocol: Session Initiation Protocol(SIP)
Configuration: DHCP or STATIC IP address provisioning