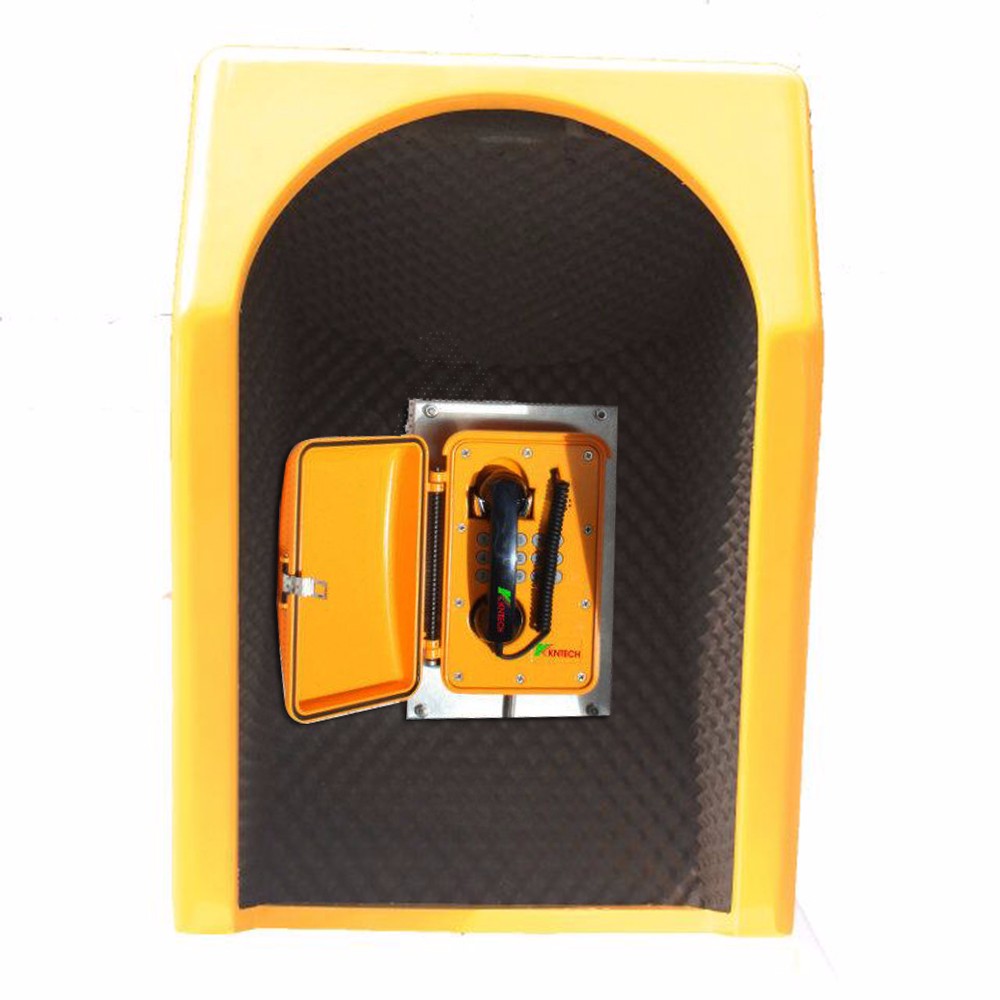 Acoustic hood RF-26
1.RF-26 has been designed specifically for installations in hazardous or arduous areas and as such is extremely robust and environment proof.
2.Typical applications include the offshore and onshore petrochemical industries, the power and construction industries and many more.
3.RF-26 is manufactured in two halves, using the latest RTM MIT process.
4.The two halves are separate thermoset composite mouldings (BS476 Part 7 Class 1 Surface Spread of Flame) that are bonded together as well as being held with stainless steel rivets.
5.Size: 790*740*580mm
Introduction:
The acoustic hood is both suitable for commercial locations where appearances are important or industrial premises to brighten up the working environment. It is applied in offshore and onshore petrochemical industry, energy industry, energy companies and so on. The acoustic hood has been designed to fit above all types of wall mounted phones.
Smaller wall mounted phones, or intercoms can be fixed into the 650mm high by420mm wide flat area in the back of the hood.
The thermo set composite moulding is manufactured using the latest RTM MIT process, giving the RF-14 considerable strength and resistance to impact. It is suitable for internal or external locations including use as a Marine Telephone Hood.
Recent re-styling has also included moulded-in handset graphics to the sides and a discrete flat area to the front which allows the fixing of screen printed graphics.
For external or internal use, the RF-13 is designed to attain a high level of noise reduction up to 23dB. Manufactured using general-purpose resin material to BS476 Class 1 fire regulation, the RF-13 is extremely robust and weatherproof. Inside the hood's outer shell is a perforated polypropylene lining that houses 50mm non-hygroscopic acoustic insulation. Fitted to the inner back wall is a stainless steel apparatus plate; beneath this plate.
The liner membrane provides excellent ambient noise rejection in the speech interference band between 400 Hz and 2400 Hz up to 23dBA. Corrosion proof construction and quality build ensure performance in applications including offshore installations, Refineries, Chemical plants and any industrial site where ambient noise inhibits efficient communications.
Telephone layout: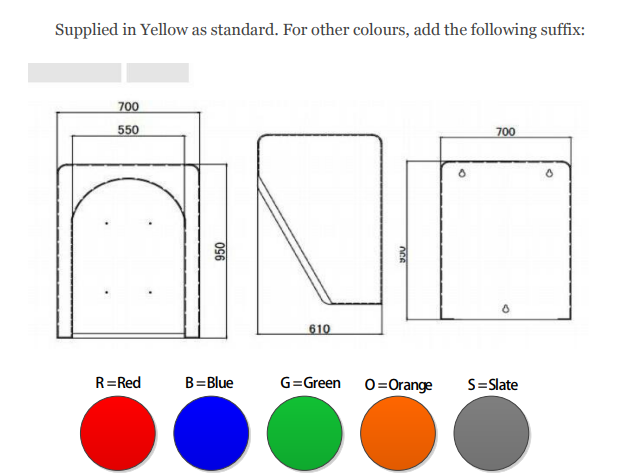 • Durable, lightweight, chemical tesistant body
• Excellent low temperatures impact properties
• High performance polyurethane acoustic insulation liner, resistant to mildew and rot.
• Completely maintenance free and corrosion resistant, impervious to chemical attack
• Can be used both indoors, outdoors and offshore
• Easy Clean - Scratch Resistant
• Optional colors available upon request
• Special shape for higly noisy areas
• High acoustic insulation characteristics -15dB
• Designed for corrosive and saline atmosphere
• UV resistant and suitable for harsh environment
• Easy fixing system
• Suitable for heavy industrial telephones (up to 60 kg)
• Pass-trough hole on the shelf for cables inlet
• Fire Retardant