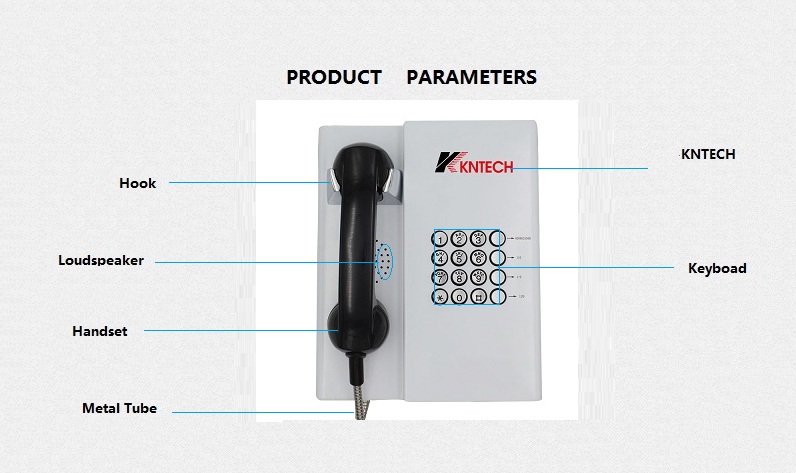 Prison Telephone KNZD-31

prison phone system to secure inmate calling. prison phone service cost a lot but use KNTEHC solution to cost down. prison phone rates will count by thired party. prison phone companies are mostly like to work with KNTECH becasue over 15 years experience. We customise the inmate calling solutions for buyer and supply the prison telephone and the whole system. AS inmate phone service providers we are ready for help for 7*24 online service.

Characteristics:
1. Autodial when phone is picked up.
2 .The number to dial-up can be optionally set or changed by requirement
3. Tally with the full function of the common telephone;
4. Wearable, high reliability, waterproof, moisture proof.
5. Be applicable for attended and unattended condition
Application Examples:
1.It is applicable for speedway system to dial-up help call for emergency;
2.It is applicable for railway or metro system to dialup the section telephone;
3.It is applicable for customers to dialup complaining or service telephone of ATM machines or other service stations;

Functions:
It is applicable for customers to dialup the hotline phone
2.It can be automatically dialup. The phone of the customer service center will be put through automatically for you in five seconds after you pick up handset without pressing any key;
Press"8"key,Guoxin Security Commission Center, the number is set as
Press"9"key, Watch Room, the number is set as
Press"0"key, Customer service center, the number is set as Note: We can devise and make products according to customer's demand besides the products listed in here.
Main Product features
1.Cold rolled steel bodt,solid and temperature bearable.
2.High durability,oil,acid,alkali resistance,conform to the standards of GJB-773 and UL1332 requirements.
3.Highly integrated mainboard,using the most advanced industry-specific microcontroller made in ATMEL company.
4.The box with earthing device is completely isolated with internal electric ciruit,and has certain electromagnetic shielding effect.
5.Conversation with clear loud voice,no feedback screaming.
6.Support hotline of exchange system.
7.Support the function of exterior line automatic lift.
8.Support conversation time limited.
9.Strong,thick and beautiful body with embed wall design.
INTRODUCTION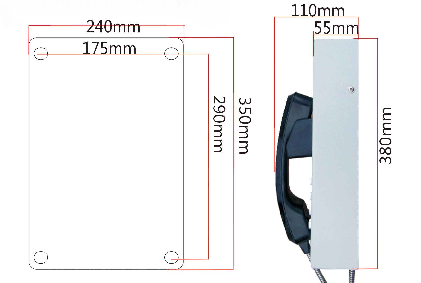 Main PCB
1.Well treated PCB used inside the phone.
2.Robust screw terminals used for the connection of ringer,handset,line in,hookswitch.
3.Selectable 7 minute time out,to release the line if the handset is left off hook.
4.All connectors be greased in production.
Handset
1.Kirk electro dynamic transducer for both handset transmitter and receiver.
2.Spring cable or armoured cable to attach the handset to the telephone main unit.
3.Stainless steel cable to connect exchange.
4.Inductive coupler fitted for hearing aid compatibility.
5.Handset integrity wiring to enable exchange to check if the phone is still operational.
VOIP OVER IP-SIP(Version)
Connection type:Rj45 Socket inside sealed enclosure
Power supply:External 5V dc
Call set-up Protocol:Session Initiation Protocol(SIP)
Configuration:DHCP or STATIC IP address provisioning
p class="MsoNormal">
CERTIFICATION


Machine size:350 *240 *110( mm )
Carton size:439 *277*191( mm )
Packaging material: pearl cotton, carton
You May Like: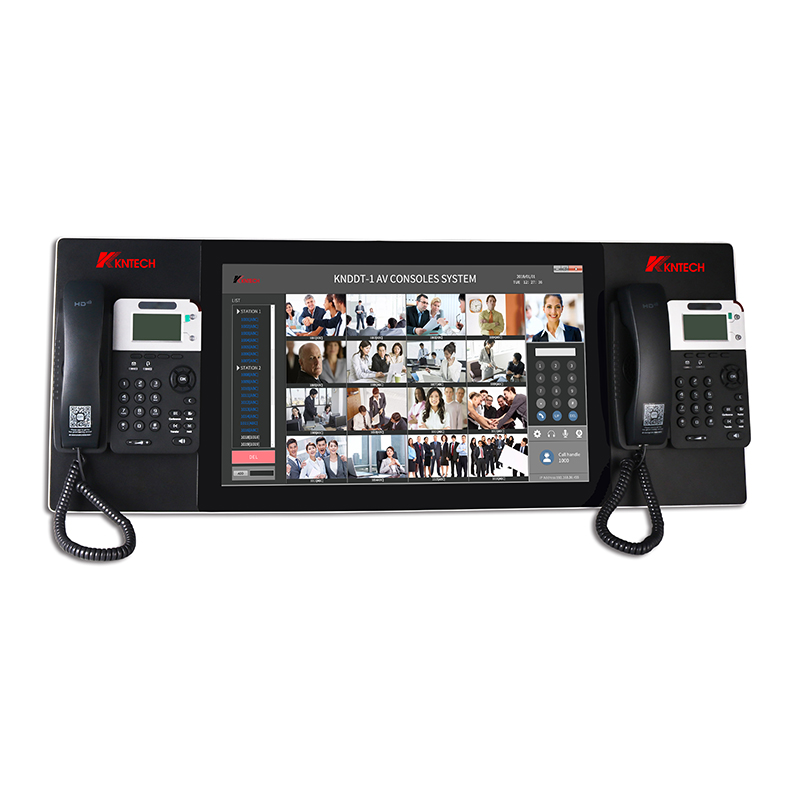 KNDDT-1-AV21
Operator console center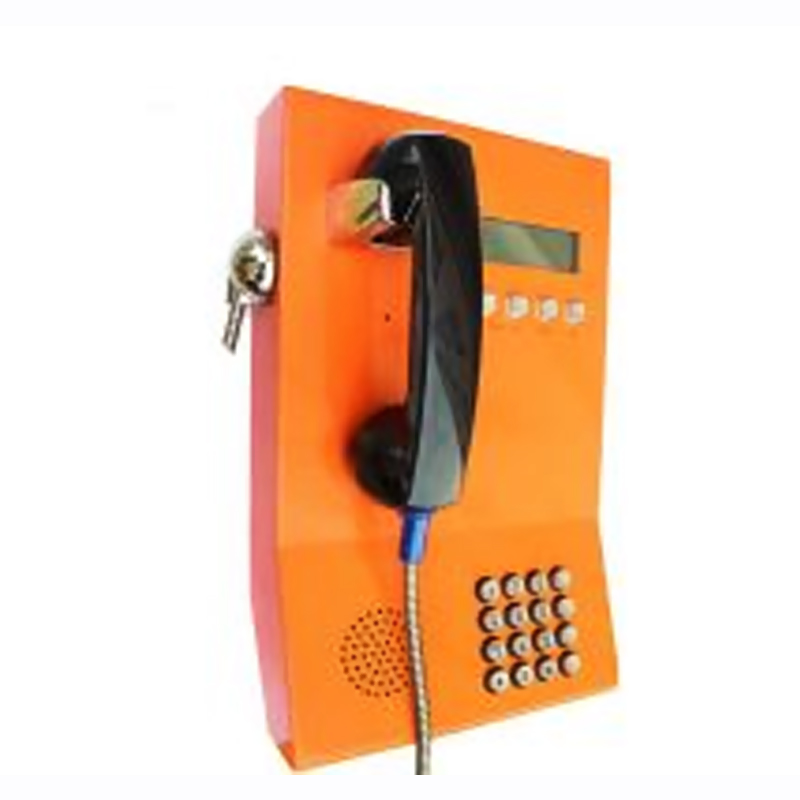 KNZD-23 LCD
LCD Bank service telephone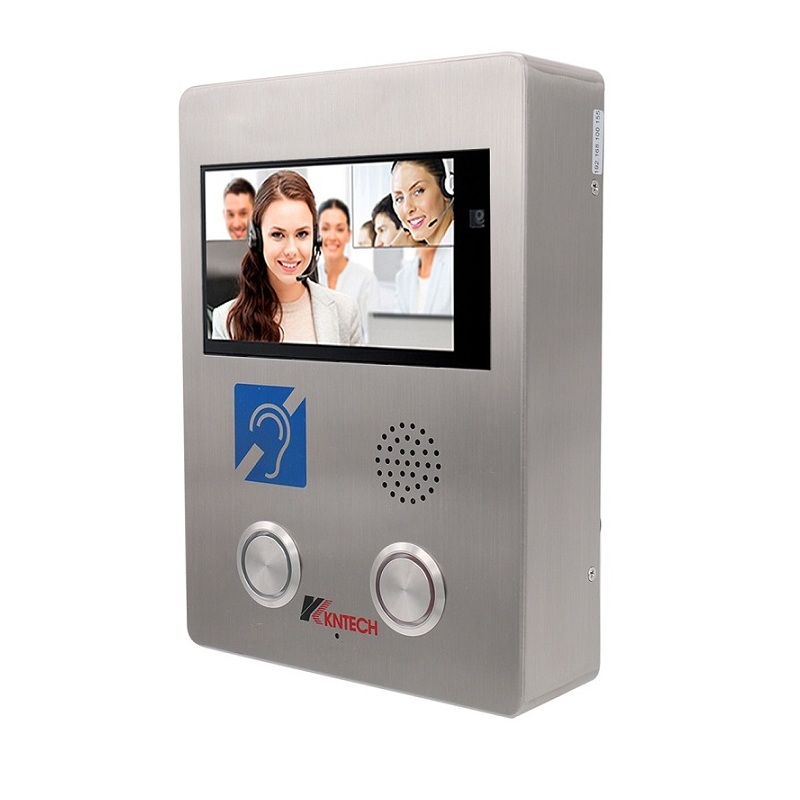 KNZD-60M
Video Intercom System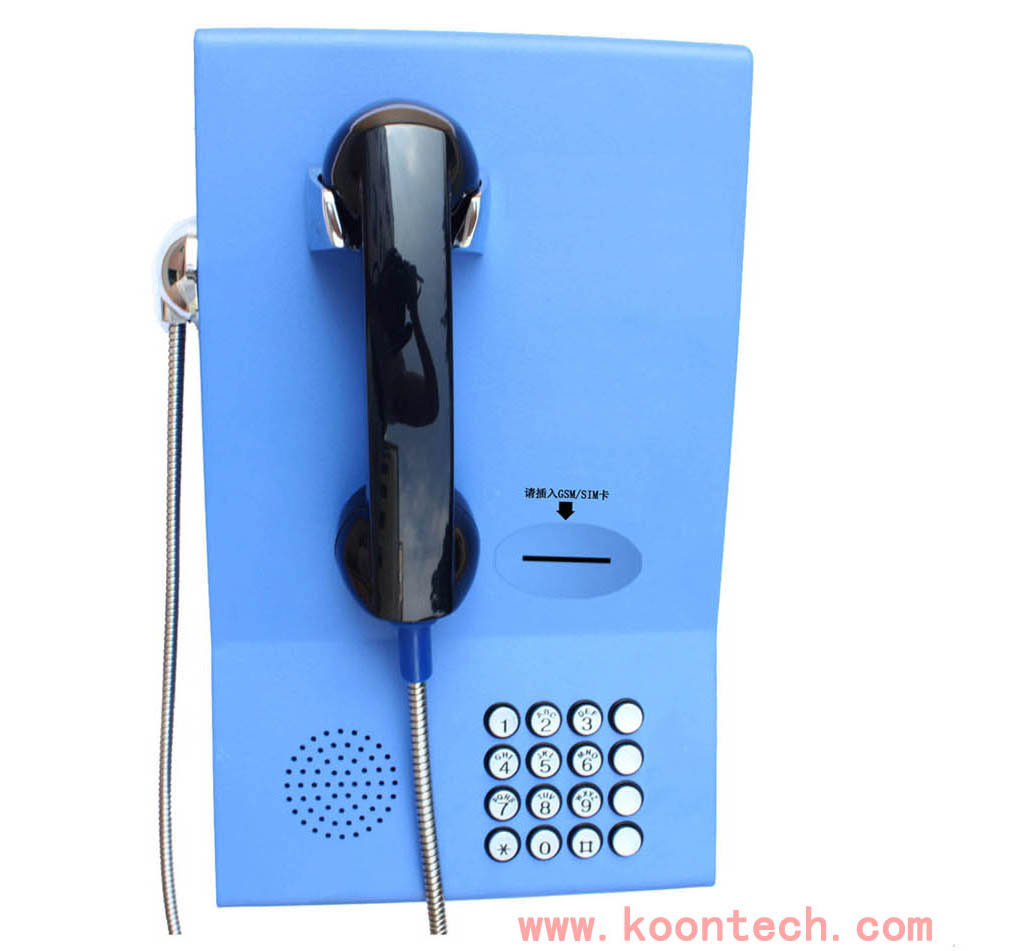 KNZD-23 GSM-C
ATM Bank Service Security System Telephone
TECHNICAL SPECIFICATION
1.It is suitable for automatic instrution amplification telephone system when feed voltage reaches to 33-60v.
2.Environmental temperature:-30℃-60℃.
3.Relative humidity:10%-95%.
4.Atmospheric pressure:86-106kpa.
5.Environmental noise:<=80db
6.Double audio dialing.
7.Standard frequency:697,770,852,941Hz.
8.Low frequency group:697,770,852,941Hz.
9.High frequency group:1209,1336,1477Hz.
10.Frquency offset:≤±1.5%.
11.The signal level when the lenght of user's line is 3 km.
12.Standard frequency:Low frequency group:-9db.
13.Hight frenquency group:-7db±3db.
14.Level difference frequency high and low frequency of combined signal:2±1db.
15.The total intermodulation distortion caused by harmonic is 20db lower than wave level.
16.Call transmission index:(5KM)SLR≤12,RLR≤-1,and STML≥10,Input impedance:600Ω.
Prison Telephone Dispatching System