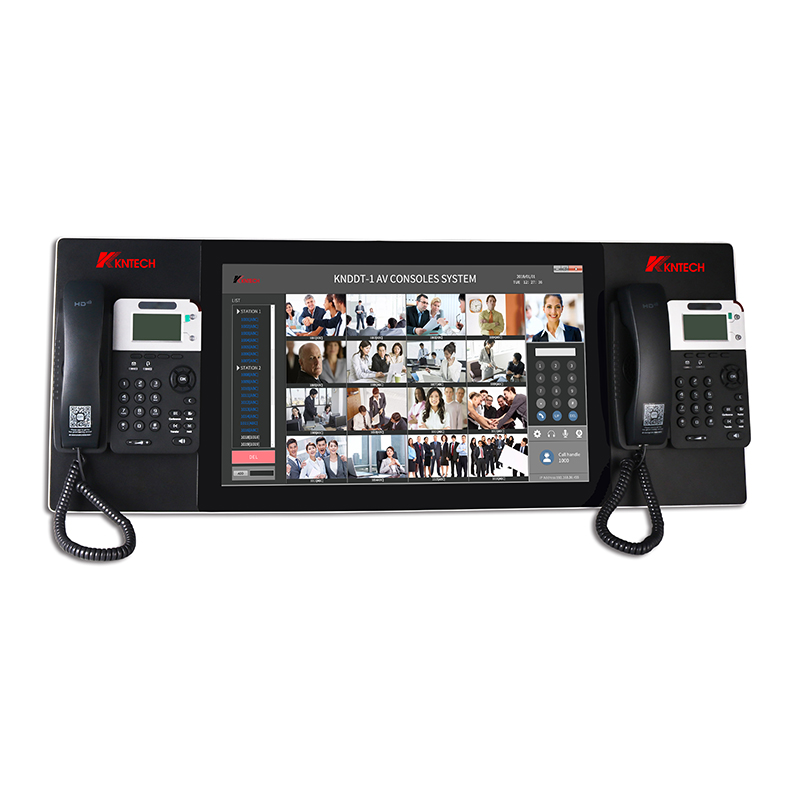 KNDDT-1-AV21 operator console center
Operator console center for telephone system with soft client software.
We are the manufacturer of the operator control center, which is sold all over the world and is used in various engineering fields such as subway, tunnel, bus, railway, large factory.
21 inch capacitive screen dispatching station
Industrial dustproof High and low temperature resistance Strong anti-staining Strong compatibility
Professional Development for Transportation, Metro, Railway, Expressway, Public
Security Call Systems. Intercom System, Petroleum, Coal, Mining, Nuclear Power Plant.
Widely used in many fields
Sensitive touch screen
The capacitive screen has a faster contact speed and a longer life.
Multi touch, quick response, and comfortable touch experience
Innovation upgrading Everything is only better for quality
Stable
The multimedia scheduling software is specially designed for the realization of simple and intuitive voice scheduling operation. It can be used in the dispatching station or in the ordinary PC.The multimedia scheduling software running on it can implement various functions such as voice scheduling, broadcast scheduling, video scheduling, conference, MCU management short message, broadcast reservation, call recording, recording management, backhaul management and address book.
Through the scheduling software, we can visually see the grouping and status of each voice and scheduling terminal, and can realize call, standby, transfer, forcing, demolit, monitoring, broadcasting, telephone and conference through touch screen (or mouse) click. The scheduling function can intuitively view the call list and recording data in the dispatching system.