Industrial warning lights D7
Light efficiency and energy saving The light source uses ultra-high-brightness solid state maintenance-free LED light source, which has high light efficiency, long life, energy saving and environmental protection; excellent core circuit design, and strong light penetration ability.
Safe and reliable Adopting advanced optical software and optimized structural sealing design, the shell is made of imported engineering plastics, and it can withstand strong collision and impact to ensure that the lamp can work stably and reliably in harsh environments for a long time.
Easy to use Small size, light weight, rated voltage, easy installation.
Features
Aluminum die-cast shell, surface electrostatic spray.
Glass shade, with a strong impact resistance.
High corrosion resistance of stainless steel exposed fasteners;
LED light source, high brightness, long service life.
Pipe or cable wiring.
power rating: 15W
sound intensity :≥120DB
Type of Lamp-house:LED light resource
Protection grade:IP65
guide number:150 times/min
Product Weight:2.56KG
Installation way: wall type
voltage rating:AC220V 50HZ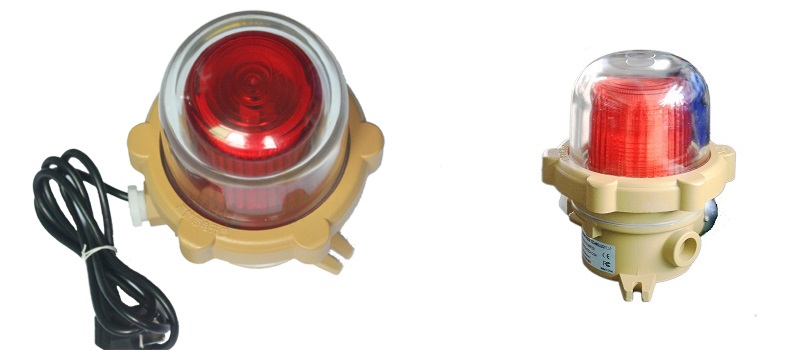 ---
==>>>> Product Specification
Technical Specification
Model: Beacon-7

Ex-mark: Exd[ib]ib Ⅱ CT6/DIP A20 TA, T6
Rated voltage: AC220V 50Hz (if any special requirements please specify)
Corrosion grade: WF1 * WF2
Flash Views: 150 times / min
Intakes specifications: G3 / 4 ", suitable for Φ10mm ~ Φ14mm cable
Installation: pedestal (z),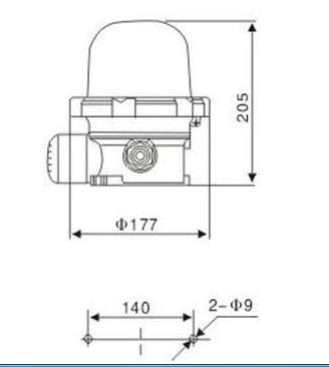 ---
==>>>>Product Application
Application
Widely used in oil exploration, refining, chemical, military, and other hazardous environments and offshore oil platforms, oil tankers and other places for general lighting and task lighting purposes; Suitable for energy-saving projects and repair and replacement places; Suitable for higher protection requirements, moist places; Suitable for explosive gas atmospheres of Zone 1, Zone 2 locations; Applicable Ⅱ A, Ⅱ B, Ⅱ Class C explosive gas atmospheres; Suitable for temperature class T1-T6 group