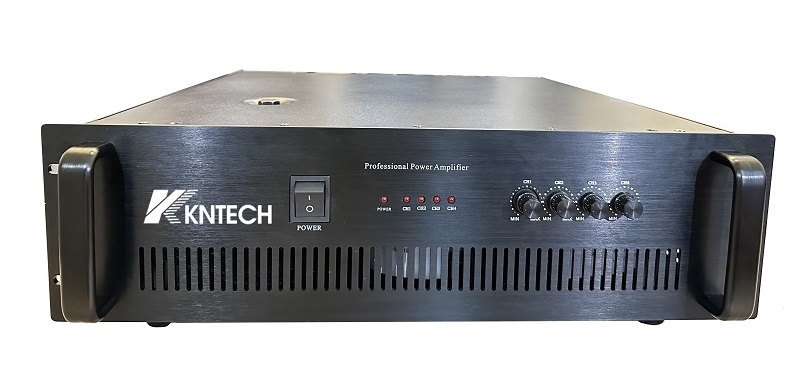 Multi-channel IP Amplifier Model: IPMG-70/IPMG-130/IPMG-260/IPMG-360/IPMG-500/IPMG-640
This Remote VoIP amplifier units is IP-based power amplifier. The units is connected to the central exchange unit via Ethernet. Copper CAT5 or CAT6 or fiber cable. The amplifier is a Class D power amplifier due to its especially high efficiency, low power consumption and long life.
The remote IP-based power amplifier is integrated speaker monitoring. Speaker circuits are to be continuously monitored for short circuit, earth leakage, and line interruption. Speakers is allowed navigation through the intuitive user interface. The user is be able to define settings and make changes using the integrated web interface.
Advanced Features:
*VoIP SIP 2.0
*IP amplifier Self-diagnosis
*Line Monitoring between amplifier and intercom server and speakers
*Display and function keys at the front of the unit
*Up to 4 simultaneous and independent audio channels per unit
*Up to 8 integrated, selectively addressable speaker circuits
*Integrated speaker line monitoring
*Integrated web interface
*Intelligent N+1 backup control
*Freely programmable
*Integrated monitoring functions (short circuit, excess temperature, voltage failure, function monitoring)
*Distortion factor < 0.5% at rated power
*Optimized according to the EN 60849 standard "Sound systems for emergency purposes" Upon special requirement.