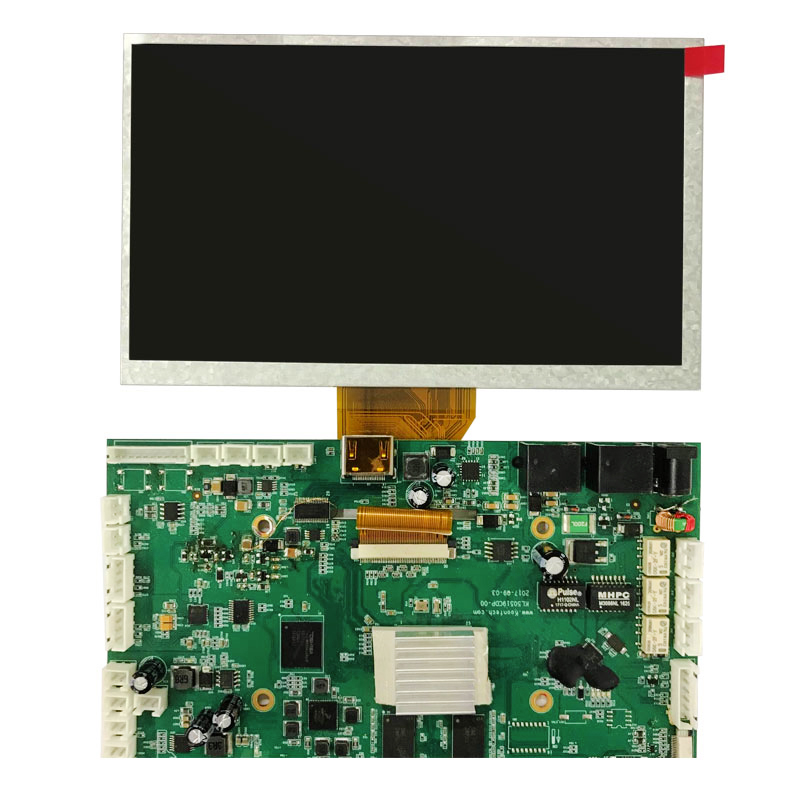 VoIP KN519C Emergency Telephone
DESCRIPTION ITEM
Working at -40℃-+70℃ hazardous pure industrial environment
4 ~100 I/O output and input for external control
Support WAN/LAN, Duplex Intercom,Echo Cancellation,Upgrade Online
With Camera optional
With TFT display and Camera optional
Web page up to 50+ IP station group/direct call without IPPBX
Adjustable sound volume
IP address Sound reporting or LCD display
Door phone RFID card reader available upon request
Board cast amplifier for paging option
CCTV trigger available
SIP 2.0 and private protocol
5 years warranty
Features
1.Industrial PCB, supports working at -40 °C + 75 °C
2.7" digital TFT-LCD display screen
3.HD voice with high quality headset/HD voice in speakerphone mode
4.Support 3 SIP account as backup and supports log in different server.
5.Supports TR069 (Optoin)
6.Supports dry contact. (Optoin)
7.Incoming calling ring, customized the time
8.FTP uploading
9.Support intercom setting. Remote/local/password to open the door
10.Customized face recognition
11.Echo cancellation
TFT Screen features
Voice Codecs: G.711a/u, G.7231 high/low, G.729a/b, G.722, G.726, iLBC, AMR-NB; AMR-WB
Video codecs:H.263, H264, MPEG4 Video resolution: QCIF,CIF,QVGA
Photo Format: PEG GIF and BMP PNG Video formats: MP4, 3 GP and FLV
Echo cancellation: G.168 compatible with the LEC, including hands-free(AEC)
VGS, VAD,CNG,Jitter buffer Speakerphone full-duplex
Possibility of registering a domain or implementation of SIP calls Peer to peer
Support for STUN Support for the SIP SMS Adjusting the volume in all modes (headset/ hands-free/ headset wire/ bell) Contrast : 1000 : 1
Brightness : 450cd/m²
Viewing Angle : 178 degrees horizontal / 178 degrees vertical (at contrast ratio 10:1)
Screen orientation Portrait instead of landscape.
Spe of Built-in induction loop(Option)
With induction loop coverage 1M radius.
Supply voltage: 12V DC
Max operation current: 3A
Inputs: internal electret microphone, suitable line level/second microphone
Microphone: sensitivity: 66Dbm to -2dbm Bandwidth 50Hz to 20Khz
Overail Performance: bandwidth at any output level 50hz to 15khz Distortion:<0.5% TGD@1KHZ
DYNAMIC RANGE:>90db Noise:<-86db cmrr:="">84DB
Coverage(internal loop)1m radius Input level control Mic:-40+40db
Power output: current0.8ARMS @1KHZ 3.0apeak
Quality: Tested to and conforms with BS7594 and BS6.83 PART 4, en60118-4
Power consumption: standby 25ma (0.04w) Maximum in use 1.5A(9W)
WIFI SPECIFICATION(Option feature)

Memory

64MByte DDR2

Flash

4MByte

Connection

1 x Reset button(Reset & Factory Defaults)

2 x 10/100

1 x Power DC Jack

11b: 11M, 5.5M, 2M, 1Mbps

11g: 54M,48M,36M,24M,18M,12M,9M,6Mbps

11n: 6.5M,13M,13.5M,19.5M, 26M, 27M, 39M, 40.5M, 52M, 54M

58.5M, 65M, 81M, 108M, 121.5M, 135M, 150Mbps

DSSS

Standard

IEEE802.11n,IEEE802.11g,IEEE802.11b,IEEE802.3U

2412—2472MHz

Protocols

CSMA/CA, TCP/IP, DHCP, HTTP, TELNET, TFTP, ICMP

Power consumption

<5W

Power supply

12V/1A
CERTIFICATION
EN55022: emissions EN55024: immunity
Ingress Protection: GB4208-93 IP66 FCC ITU-T Recommendations K21
EMC: EN50121(Railway application-Electromagnetic Compatibility)
PACKAGING

Unit size:20*10*10cm Unit: N.W: 0.4KG
150pcs packing box size: 59*47*46cm Unit N.W: 60KG Unit G.W:63KG
Autodial telephone, handset emergency telephone, handfree emergency telephone, handset free emergency telephone, Auto dial emergency phone, Metal emergncy telephone, sos telephone, help telephone, GSM telephone, help point, help phone, outdoor emergency telephone, Gaitronics, emergency call point, metal help telephone, camera phone, public telephone, loud speaking phone, bank service telephone, elevator phone, window intercome, LCD telephone, hotline phone, talk a phone, cleanroom telephone, weatherproof phone, SIP phone, voip phone, call point outdoor weatherproof phone, solar energy help phone, tunnel telephone, 2G, 3G telephone, trackside telephone, Vandal Resistant Telephone, sip phone, tunnel phone, metro phone, highway phone, sos phones, sip phones, weather proof telephones, emergency telephones, industrial telephones, VoIP phones, bank telephones, sip telephones,intercom.mines telephone
SPECIFICATION
VoIP SIP2.0 telephone DTMF dialing
MTBF:100000hours MTTR: 2 hours
Hotline (maximum length of each number is 16 digits)
Communication: Full duplex 2-way hands-free communication
Call Control Signaling:VOIP SIP Info(DTMF), RFC 2833(DTMF)
Power:Power over Ethernet, IEEE802.3af, Class 0 Local power, 12VDC,Idle 2W, Max 10W
Auxiliary Contacts:1 Aux Output, dry contact
Contact Ratings. Load: Resistive load
Rated load:0.3 A at 125 VAC; 1 A at 30 VDC
Rated carry current:1A
Max.switching voltage:125 VAC,60VDC
Max.switching current:1A
Audio Codes:G.711, G.722, G.729
Network:10/100 BaseTX Ethernet, RJ45 connectors, Cat5e or better
IP Protocols:IPv4, TCP, UDP, TFTP, RTP, RTCP, DHCP, SIP
LAN Protocols:Power over Ethernet(PoE,802.3af), WLAN(IEEE 802.3af), Network Access Control(IEEE 802.1x),STP(IEEE 802.1d), RSTP(IEEE 802.1d-2004)
Programming:Non-volatile flash memory programming and configuration through Web GUI
Management and Operation:DHCP and static IP, remote automatic software upgrade, centralized monitoring, status LED
Echo cancellation code:G.167/G.168