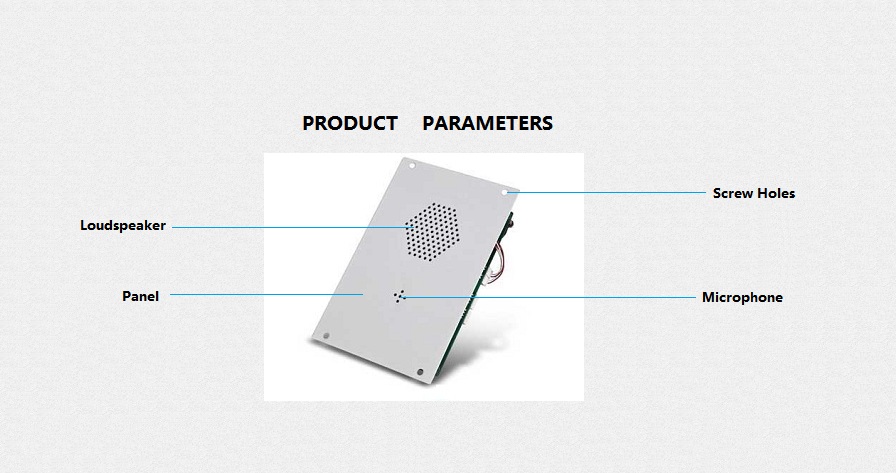 Dustproof telephone KNSD-101
We are the manufacturer of waterproof telephone industrial telephone Analogue telephone without keypad for elevator clean room.
Main Product features
1.High waterproof,dustpoof performance,SUS304 full stainless steel body,protection grade reaches to IP55.
2.High durability,oil,acid,alkali resistance,conform to the standards of GJB -773 and UL1332 requirements.
3.Without handset,communication via loudspeaker.
4.Highly integrated mainboard,using the most advanced industry-specific microcontroller made in ATMEL company.
5.The box with earthing device is completely isolated with internal electric circuit,and has certain electromagnetic shielding effect.
6.Conversation with clear loud voice,no feedback sreaming.
7.Support hotline of exchange system.
8.Support the function of exterior line antomatc lift.
9.Support conversation time limited.
10.Strong,thick and beautiful body with embed wall design.
11.talking distance:80cm-100cm.
Standard and SMART Analogue and VoIP-SIP options available
DTMF(Dual Tone Multi Frequency)
Matching with most PABX,PBX and PAX systems.
Main PCB
1.Well treated PCB used inside the phone.
2.Robust screw terminals used for the connection of ringer,handset,line in,hookswitch.
3.Selectable 7 minute time out,to release the line if the handset is left off hook.
4.All connectors be greased in production.
VOIP OVER IP-SIP(Version)
Connection type:Rj45 Socket inside sealed enclosure
Power supply:External 5V dc
Call set-up Protocol:Session Initiation Protocol(SIP)
Configuration:DHCP or STATIC IP address provisioning
Telephone installation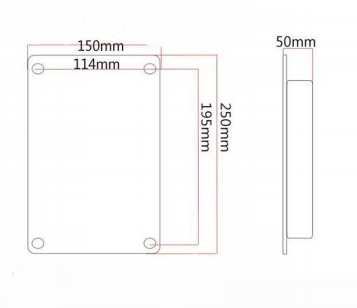 EMC: EN50121 (Railway application- Electromagnetic Compatibility)
Ingress Protection: GB4208-93 IP66
ITU-T Recommendations K21
Until size:250*150*50mm,N.W:1.2KG
1pcs in each inner CTN box,size325*235*75mm N.W:1.4KG
10pcs in outer CTN box,size566*445*420mm N.W:15.3KG
Autodial telephone, handset emergency telephone, handfree emergency telephone, handset free emergency telephone, Auto dial emergency phone, Metal emergncy telephone, sos telephone, help telephone, GSM telephone, help point, help phone, outdoor emergency telephone, Gaitronics, emergency call point, metal help telephone, camera phone, public telephone, loud speaking phone, bank service telephone, elevator phone, window intercome, LCD telephone, hotline phone, talk a phone, cleanroom telephone, weatherproof phone, SIP phone, voip phone, call point outdoor weatherproof phone, solar energy help phone, tunnel telephone, 2G, 3G telephone, track-side telephone, Vandal Resistant Telephone, sip phone, tunnel phone, metro phone, highway phone, sos phones, sip phones, weather proof telephones, emergency telephones, industrial telephones, VoIP phones, bank telephones, sip telephones,intercom.
TECHNICAL SPECIFICATION
1.It is suitable for automatic instrution amplification telephone system when feed voltage reaches to 33-60v.
2.Environmental temperature:-30℃-60℃.
3.Relative humidity:10%-95%.
4.Atmospheric pressure:86-106kpa.
5.Environmental noise:<=80db
6.Double audio dialing.
7.Standard frequency:697,770,852,941Hz.
8.Low frequency group:697,770,852,941Hz.
9.High frequency group:1209,1336,1477Hz.
10.Frquency offset:≤±1.5%.
11.The signal level when the lenght of user's line is 3 km.
12.Standard frequency:Low frequency group:-9db.
13.Hight frenquency group:-7db±3db.
14.Level difference frequency high and low frequency of combined signal:2±1db.
15.The total intermodulation distortion caused by harmonic is 20db lower than wave level.
16.Call transmission index:(5KM)SLR≤12,RLR≤-1,and STML≥10,Input impedance:600Ω.
17.Handsfree operation built-in loud speaker 0.5W.