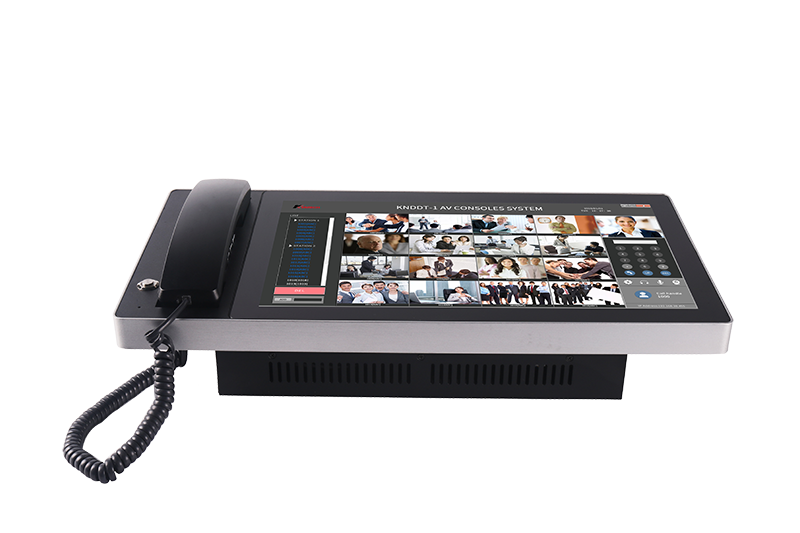 KNDDT-2-AV15 operator console center
We are the manufacturer of the operator control center, which is sold all over the world and is used in various engineering fields such as subway, tunnel, bus, railway, large factory.
15.6 inch capacitive screen dispatching station
Each operator consoles is equipped with user IDs and login passwords.
all operator consoles are with the same display and facilities for answering incoming calls and serve as a redundant console.
The system handles a minimum of ten simultaneously
Call-waiting message shall be played to the caller.The messages shall be recorded in English.
Emergency Telephones are as queues on the caller.The messages shall be recorded in English.
As calls are answered, the operator console display shall be rearranged
When a call is answered the indications corresponding to this call shall be cleared
Message flashes if the maximum number of incoming calls is being displayed.
Call clearance shall be done when either the caller or the operator console ends the call.
It shall be possible for the operator to re-define/re-programme handing, answering and distribution of incoming calls to all
the operator consoles at Main and Standby OCC.The Contractor shall propose how incoming calls would be handled and routed
to operator consoles for the Engineer's review and acceptance.