The "Multi-Party Talk" Paging system is designed for communication in industrial environments where high noise, corrosive atmospheres, hazardous areas and extremes of temperature, dust and humidity create hostile environments.
The "Multi-Party Talk" system allows operators to both broadcast instructions over the system speakers and hold conversation with two or more people.
To initiate communication over the system, the operator at one of the station lifts the handset from the cradle, presses the push-to-page button located beside handset and speaks into the microphone. All there station ringing. All the other user at all other station can joins the conversation by lifts the handset and speaking into the handset. The system allow all party simultaneous conversation without cross-talk or interference.

Application:
Popular applications include elevator, power plants, TBM machine, security room, metal processing plants, mining operations, paper mills, offshore platforms, water treatment plants, and manufacturing, packaging, and processing plants.
Wire requirements:
One cable built in 2 Pair cable: 1 pair for power supply and 1 pair for conversation transmission.
Power supply:
Available in 24VDC and 220VAC/110VAC
Built-in rechargeable battery 12V for 2 hours back-up.

Installation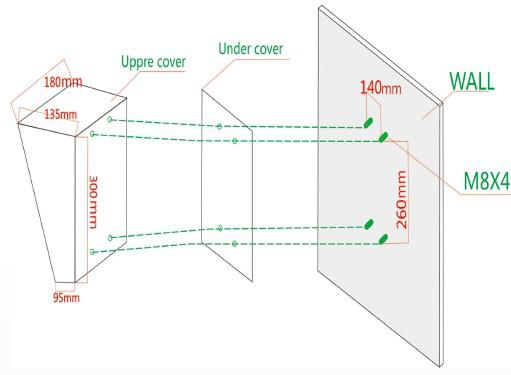 Packing details:

Factory photo:

Autodial telephone, handset emergency telephone, handfree emergency telephone, handset free emergency telephone, Auto dial emergency phone, Metal emergncy telephone, sos telephone, help telephone, GSM telephone, help point, help phone, outdoor emergency telephone, Gaitronics, emergency call point, metal help telephone, camera phone, public telephone, loud speaking phone, bank service telephone, elevator phone, window intercome, LCD telephone, hotline phone, talk a phone, cleanroom telephone, weatherproof phone, SIP phone, voip phone, call point outdoor weatherproof phone, solar energy help phone, tunnel telephone, 2G, 3G telephone, track-side telephone, Vandal Resistant Telephone, sip phone, tunnel phone, metro phone, highway phone, sos phones, sip phones, weather proof telephones, emergency telephones, industrial telephones, VoIP phones, bank telephones, sip telephones,intercom.