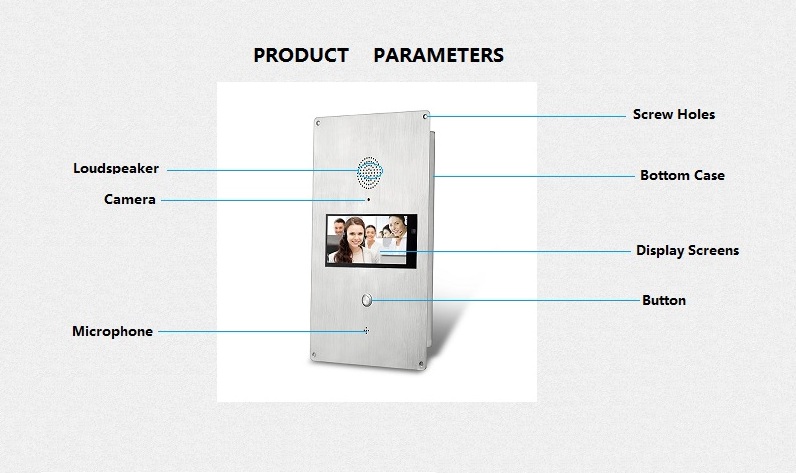 Video Help Point KNZD-60
The Video Help Pointwill be designed to work on railway,metro,tunnel,etc.Housed in stainless steel box with one CALL/ANSWER button,it offer protection against the outdoor environment and vandals The unit will meet all the lastest European/UK standards telephony,waterproofing IP65 and lightening protection together with offering the level of performance and reliability demanded in such an environment.
+SIP 2.0(RFC3261)
+IAX2 protocol(optional)
+Supports PSTN(Optional)
+The possibility of recording 4 SIP accounts,also as a backup
+The ability to simuitaneously login to all servers
+Voice Codecs:G.711A/u,G.7231 hight/low,G.729a/b,G.722,G.726,ILBC,AMR-NB;
+AMR-WB
+Video codecs:H.263,H.264,MPEG4
+Video ressolution:ACIF,CIF,QVGA
+Photo Format:PEG GIF and BMP PNG
+Video formats:MP4,3GP and FLV
+Echo cancellation:G.168 compatible with the LEC,including hands-free(AEC)VGA, VAD, CNG,jitter butter
+Speakerphone full-duplex
+Possibility of registering a domain or implementation of SIP calls
+peer to peer
+Modes DTMF Inband,SIP info,RFC2833
+Can be used for custom ring tones
+Support for STUN
+Support for the SIP SMS
+Adjusting the volume in all modes(headset/handsfree/headserwire/bell)
+HD voice with high quality headset/HD voice in speakerphone mode
+Standard and SMART Analogue and VoIP-SIP options available
+DTMF (Dual Tone Multi Fre quency)
+Matching with most PABX,PBX and PAX systems
Main PCB
1.Well treated PCB used inside the phone
2.Robust screw terminals used for the connection of ringer,handset,line in,hookswich.
3.Selectable 7 minute time out, to release the line if the handset is left off hook.
4.All connectors be greased in production.
INSTALLATION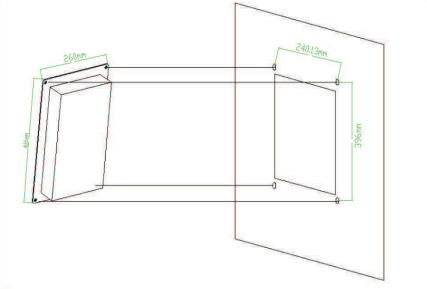 PACKAGING
Until size:416*260*65mm,N.W:3.7KG
1pcs in each inner CTN box, size: 325 *235 *75mm G.W:1.4KG
10pcs in outer CTN box: size: 566*445*420mm G.W:15.3KG
VOIC OVER IP-SIP(Version)
Conection type: RJ45 Socket inside sealed enclosure
Power supply: Powered by POE(Please tell if you need external 24 V dc)
Call set-up Protocol: Session Initiation Protocol(SIP)
Configuration:DHCP or STATIC IP address provisioning
ADVANCED FEATURES
The phone user-friendly thanks to large LCD
touch screen and keypad functionality of software distributed
Clear on-screen menu
Telephone Features:Forward/tranfer calls,
both blind and attended/call-hold/conference call/paging and intercom/call park/capture/redia/click to dia/answer calls automatically
Call Recording during a call
Blaclist/Whitelist/DND-Do Not Disturb/CLIR/CLIP/Dial Plan
Call history:Incoming/Outgoing/Missed.Eeach 1000 entries
Phonebook up to 2000 recotds
Import/Export Phonebook
External phone book-XML
Phone Frame
Music player(mp4.mp3,wav,wma)
The ability to connect external USB drives
The stream of VoIP (SIP/RTP)is also encrypted(egRC4)
NETWORK FEATURES
WAN/LAN
PoE 802.3af
DHCP client on WAN
VLAN(optional)
NTP client
L2TP VPN
QoP
MD5 authentication
Network Utillties in telnet,pring,trace route
Connection cable
Stainless steel connection cable to exchange
Well treated keep waterproof
You May Like: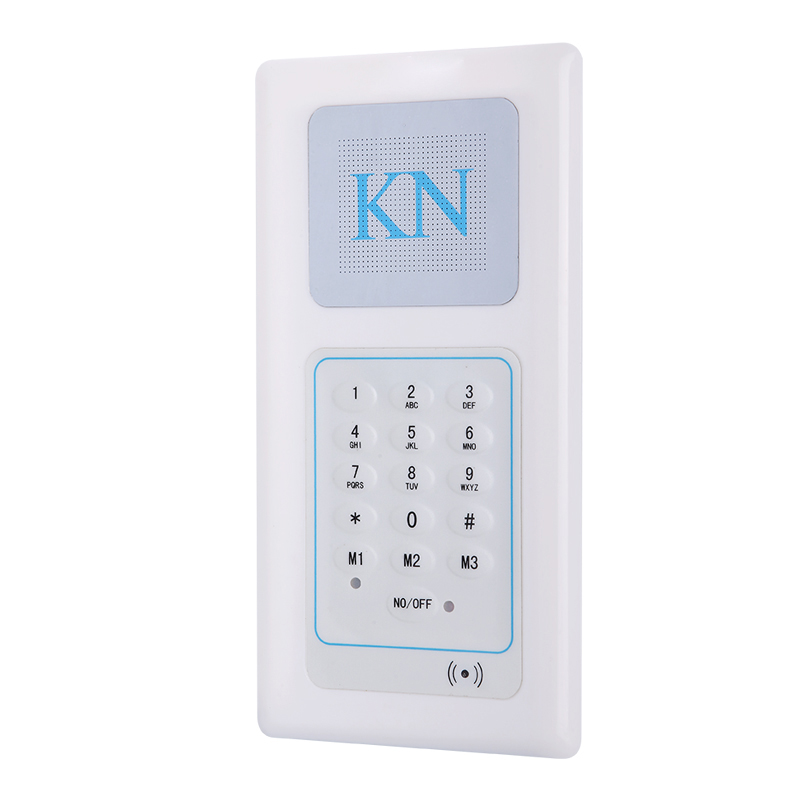 KNZD-63
Cleanroom Intercom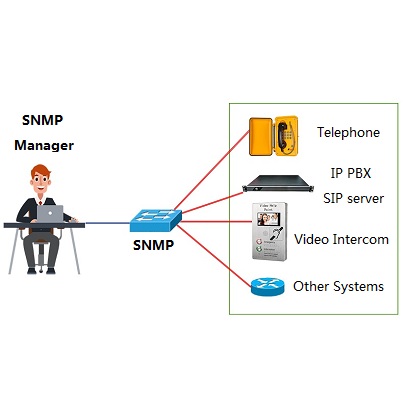 NMS-X1 SNMP
Unified network management system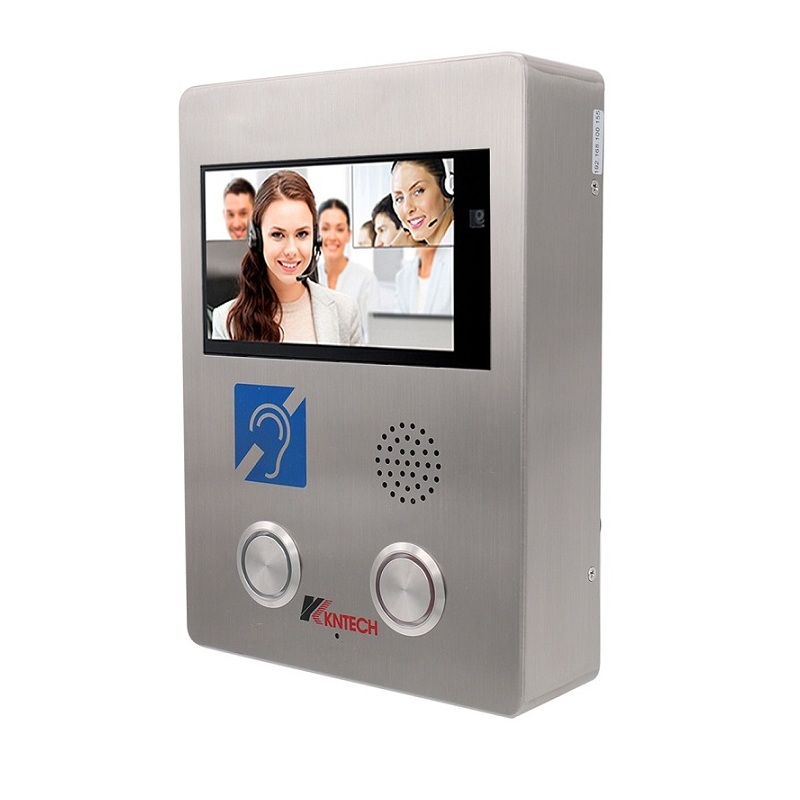 KNZD-60M
Video Intercom System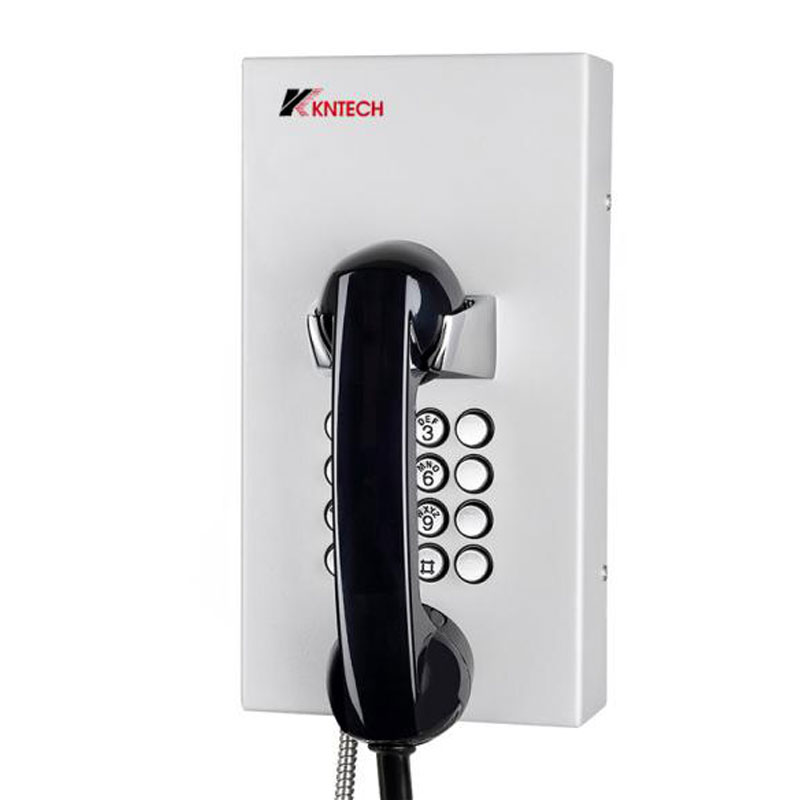 KNZD-05
Vandal proof phone