Characteristics:
l Robust Metal body and metal keypad. Very strong.
l Full keypad with memory, 16 button programmable autodialler phone
l Robust and weather resistant, Wearable and moisture proof
l Dual purpose design for wall or dest munting, simple installation
l Industry standard robust handset with stainless armoured cord
l Well treated metal keypad against rust and corrosion.
l Matching with most PABX,PBX and PAX systems.

KNZD-14:
Auto-dial phone for emergence call. As soon as you pick up handset the phone will put through. The keypad only for storing 1 group number purpose. After finish program number the keypad will not perform till you switch main PCB board.

Applications:
As Public telephone for indoor or outdoor, Taxi or bus stands or station, Highway call box
Railway, metro, ATM machines side, Tunnel, Port, Dock, Mines, Generation facilities...
A good ideal telephone for use in wet or corrosive atmospheres

Technical specification:
1. Perform condition:
temperature:-10 to +50 Celsius Degree
relative humidity:45% to 95%
atmospheric pressure:86 to 106Kpa,
environmental noise:<60dB

2. Main technical index:
work frequency:300HZ to 3400HZ
sound level of ringing: 80db

3. Dial number
A : Pulse dial :the break ratio of pulse dial : 1.4 to 1.8?U1.0
speed of pulse dial:9 to 11times/s
B. DTMF dial:
Low frequency:697.770.852.941HZ ;
High frequency:1209.1336.1477HZ
Frequency deflection:<1.5%;
low frequency electricity plane:-6 to -12dB;
high frequency electricity plane:-4 to -11dB
gap of low and high frequency electricity plane in frequency group??1 to 3dB;

4.Feature of electrical sound
| | | |
| --- | --- | --- |
| | 0Km | 5K |
| Transmit echo assess | >+2dB | <+12dB |
| Receive echo assess | >-8dB | <-1dB |
| Side voice conceal assess | >+3dB | >+10dB |
6. Packaging specifications
Machine size:240 *100 *100( mm )
Carton size:272 *105 *105( mm )
Packaging material: pearl cotton, carton
Gross weight:1.36KG
Net weight:1.26KG
20FT: 3733PCS
40GP: 7450PCS
40HQ: 8800PCS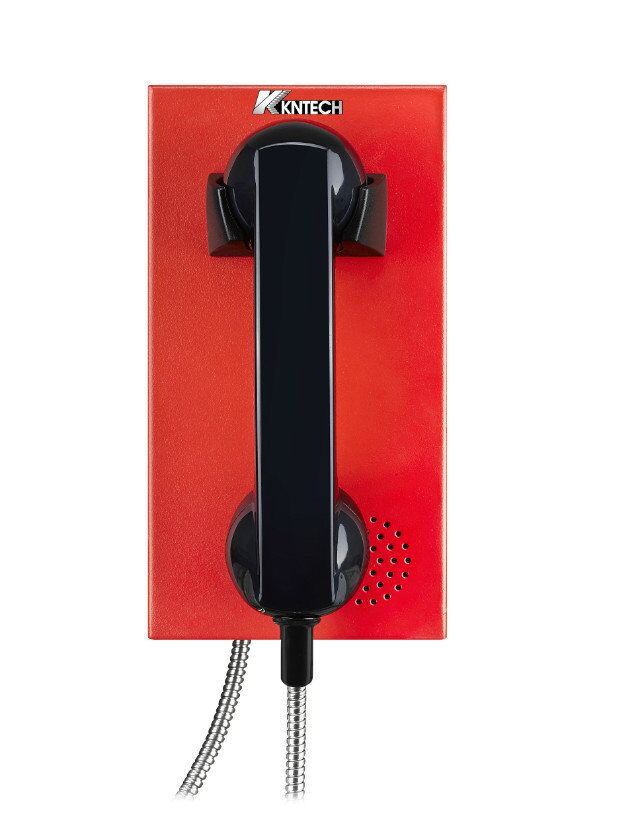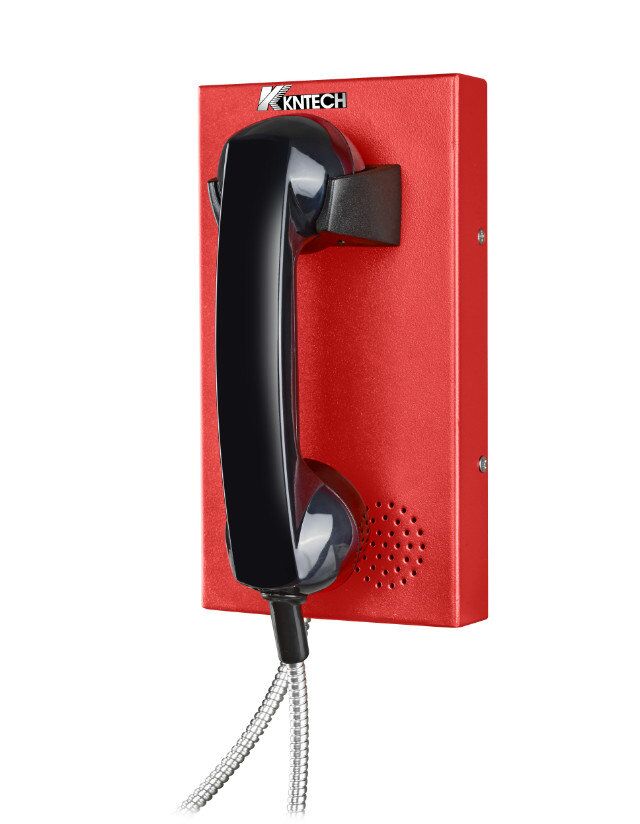 Autodial telephone, handset emergency telephone, handfree emergency telephone, handset free emergency telephone, Auto dial emergency phone, Metal emergncy telephone, sos telephone, help telephone, GSM telephone, help point, help phone, outdoor emergency telephone, Gaitronics, emergency call point, metal help telephone, camera phone, public telephone, loud speaking phone, bank service telephone, elevator phone, window intercome, LCD telephone, hotline phone, talk a phone, cleanroom telephone, weatherproof phone, SIP phone, voip phone, call point outdoor weatherproof phone, solar energy help phone, tunnel telephone, 2G, 3G telephone, track-side telephone, Vandal Resistant Telephone, sip phone, tunnel phone, metro phone, highway phone, sos phones, sip phones, weather proof telephones, emergency telephones, industrial telephones, VoIP phones, bank telephones, sip telephones,intercom.